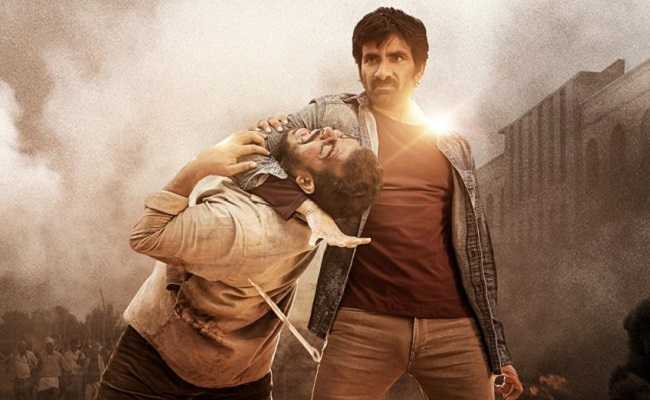 Ramarao On Duty is a miserable disaster. Then how come the buyers are in a festive mood? Here is the story.
No one knows who started, but there is a social media meme that shook a section of buyers.
The meme said that Ravi Teja is going to give back his entire remuneration to compensate for the losses faced by the buyers of his latest film. In fact there is no such news in popular media and no feelers from Ravi Teja's team as well.
Not knowing the veracity of this meme, the buyers felt happy believing in it. Already the film was sold for a very lesser price in AP at Rs 7 Cr.
Above this, the producer Sudhakar gave an additional discount for those who faced loss because of his films earlier. But the film couldn't even make a reasonable collection even in such favorable conditions.
For instance, the north Andhra rights were sold at Rs 1.40 Cr but it is not bringing back even Rs 1 Cr. Now the buyers are believing that they get their losses back if Ravi Teja gives back his remuneration.
If this is true, then Ravi Teja becomes the Sonu Sood to his buyers.