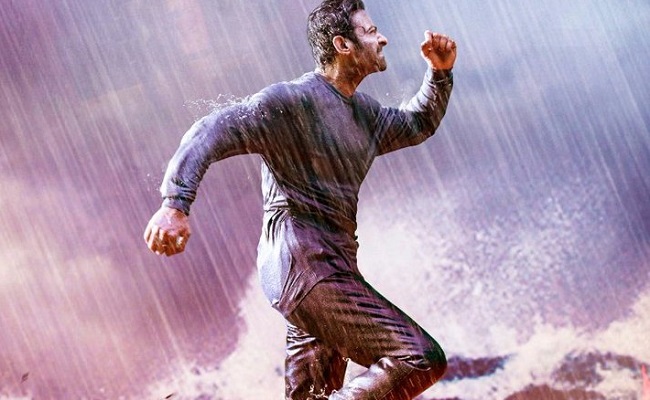 There was skepticism around "Radhe Shyam", one of the most expensive movies in Prabhas's career, as the film was in the making for more than four years.
The Telugu songs didn't go viral. Expectedly, the film has been carrying low expectations despite Prabhas's die-hard fans creating a storm on social media.
But all the doubts have been laid to rest after the arrival of the release trailer of "Radhe Shyam". In a word, the trailer is astounding.
The one-minute-long trailer has suddenly raised the expectations. It is not just another love story. The canvas is big, the visuals are lavish, the making standards are on par with the best, and Prabhas is looking at his handsome best. What else do you need?
Among all the promotional material, this release trailer is the best.
What's the plot?
A romantic drama set in Europe during the 1970s.Prabhas is a world-renowned palmist named Vikramaditya. His predictions never go wrong. He doesn't look at a hand for the second time. Such is his mastery over palmistry.
He falls in love with a beauty named Prerana, played by Pooja Hegde. He believes their love is going to be doomed. Fate is as such. But can love overcome destiny?
Rajamouli's voiceover gives the hint: "Premaki Vidhiki Madhya Jarige Yuddhame…Radhe Shyam (The battle between love and destiny is Radhe Shyam".
The Characters
Besides Prabhas and Pooja Hegde, the film has three more important characters – Sathyaraj/Krishnamraju (a spiritual guru), a businessman (Jagapathi Babu), a young woman (Ridhi Kumar) who doesn't believe in Vikramaditya's predictions.
There is no villain other than destiny and nature. The end of the trailer has visuals of a tsunami.
Curtain raiser
The trailer gives clarity on what to expect from "Radhe Shyam". A beautiful romance, lavish visuals, good music, and an engaging narrative are going to be the highlight. The production house spent nearly Rs 100 crore on the sets.
The music is by Justin Prabhakaran and the background score by Thaman. 'Radhe Shyam' is produced by UV Creations.
Directed by Radha Krishna Kumar, 'Radhe Shyam' will be released in Telugu, Tamil, Hindi, Kannada, and Malayalam on March 11.