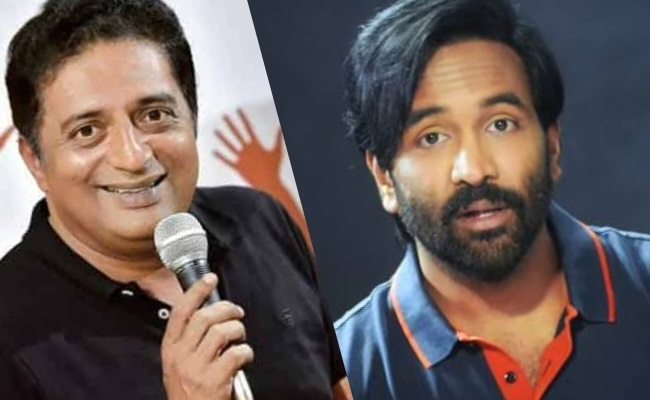 After making a lot of noise about upcoming polls of the Movie Artistes Association (MAA), actor Prakash Raj has decided to turn low-key for a while.
Chiranjeevi reportedly told him not to make any controversial comments further.
Lately, Vishnu Manchu is coming forth about the elections and releasing videos. But Prakash Raj is continuing to meet actors in Film Nagar and continuing his campaign in a discreet manner throwing some private parties to the members as a part of the strategy.
His panel has planned to create a publicity blitz once the election dates are announced.
Meanwhile Manchu Vishnu is also using all his might in getting the support of the main actors. He is playing his cards well in a different direction. He reportedly has the backing of a major political party.
The main fight will be between Prakash Raj and Manchu Vishnu.