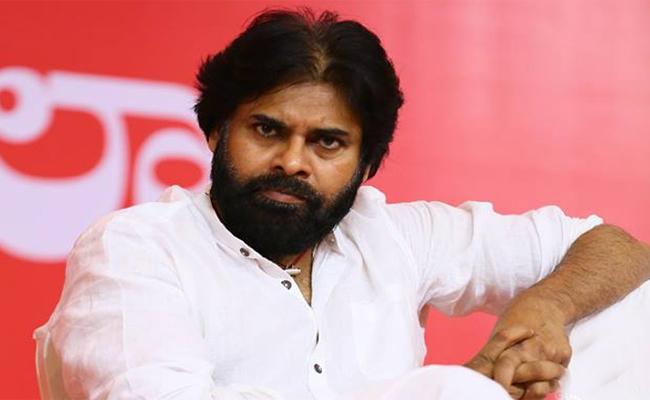 Pawan Kalyan made a survey to know the following for Janasena in Tirupathi. Based on the reports, he thought that he could contest from this region. But much to his shock the reports are other way round.
He came to a conclusion that the Janasena work force in Tirupathi is fooling him all these days. He got a clarity that he cannot believe in the local leadership while taking decisions.
Recently, the Janasena cadre in Tirupathi stated that they will bring victory to Pawan Kalyan with a majority of 1 lakh. This shocked many but the survey reports unleashed the facts.
As per the report, only the majority in Kapu community cast their votes to Janasena but the rest of the coomunities distanced this party from their minds.
It is revealed that the Janasena cadre in this region promoted the party as pro Kapu and lost the attention of other communities.
Another shocking fact is that the local Janasena leaders have relation with Pawan Kalyan and Tirumala Darshan agents but not with people.
Some local Janasena leaders have become the Tirumala darshan agents as well. The survey stated that no work was done to strengthen the party at the grassroot level.
Last year, the party could file nominatioms only in two places out of 49 in Tirupathi. But now, the situation is worse in 14th division where Tirupathi President of Janasena, Raja Reddy lives.
The survey also revealed that some Janasena leaders have also become corrupted and working towards self growth than that of the party.
There is another Janasena leader in this region who is popular as Cheekati Royal. It is revealed that he is making money by selling the Tirumala Darshan tickets in black market.
He was caught by vigilence team once and got some cases filed on him. He is afraid to contest from his place fearing those cases.
Another fact is that though he is not 'Royal' as per community, he suffixed his name with that to give an impression that he belongs to the community that is identified with Janasena.
Another leader is Pasupuleti Hariprasad who lives in 4th division of Tirupathi. He is not in a position to file nomination in his own place.
Except a woman in 33rd division, no one in Tirupathi region is worthy to be a Janasena leader as per the survey.
It is said that many anti social elements with selfish minds are filled in Janasena. It is time for Pawan to do filteration. Or else his party will drown in the drain.