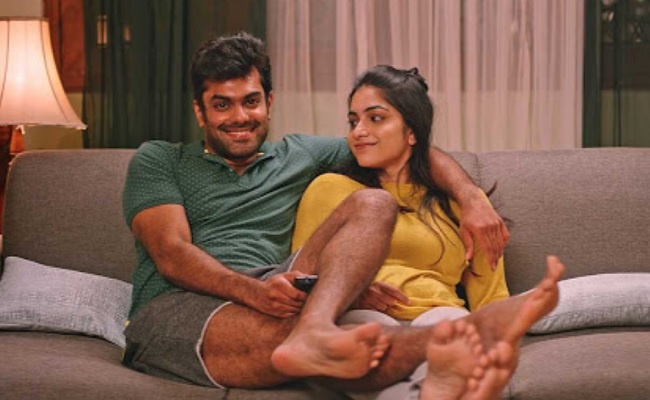 Making a web series is not as easy as it appears. One has to draw the attention of a viewer and make him/her watch the entire season without leaving it midway.
Most of the movie directors fail to hold the attention of the audience for two hours. Then how to make them watch a series that is five to six hours long?
The makers of Commitmental series that is currently streaming on Aha have picked a trendy and relatable plot and made it in a way that the target audience gets hooked to it.
Starring Punarnavi Bhupalam and Udbhav Raghunandan in the lead roles, CommitMental focuses on the confusions of the contemporary couples that are sceptical to get into a committed relationship, read marriage.
A few sequences are a bit over the board and a few are cliched, but Commitmental is largely enjoyable with the lead pair keeping it sweet and simple with their sparkling chemistry and performances.
Directed by Pavan Sadineni, this series is an official remake of Permanent Roommates. Pavan and his team did well in setting it in Hyderabadi style.
Although the emotional sequences are not consistent, the series is never short on entertainment as most of the comedy scenes worked.
There are many dialogues referring to sexual activity, which is why it is rated 18+.
Streaming on: Aha
Click Here for Latest Direct-to-OTT Releases (List Updates Daily)