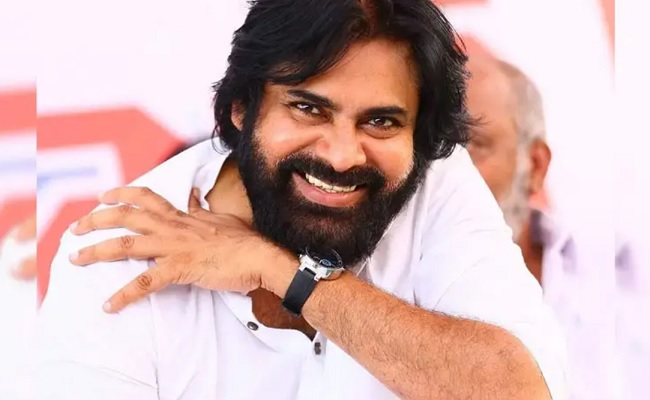 Power Star and Jana Sena Party Chief Pawan Kalyan is missing from political action for quite some time.
He has isolated himself in his farmhouse and is following the rule 'stay home stay safe' for the safety of his family. But he never ceases to throw surprises with his interesting tweets. His only MLA is also not so active on behalf of Janasena.
Just like popular TDP leader Lokesh Babu, the Jana Senani is utilizing Twitter to the fullest of its potential. He demanded on August 2 that all the TDP, YCP MLAs from Krishna, Guntur districts should submit their resignations. Pawan's party doesn't have MLAs, so he has nothing to lose by raising this demand.
Even before people digest this funny demand, he has shown his love for BJP.
Reminding everybody that he came from glamor field, where boasting, showering praises are very common, he has showered immense love towards BJP leader, Central Home Minister Amit Shah.
It is known that Amit Shah was infected with COVID-19 and he is taking treatment in the hospital. Pawan Kalyan tweeted that he is wholeheartedly wishing and praying that Amit Shah ji to be recovered soon and he should be back in the service of the nation.
If Pawan wishes him for the speedy recovery, there is nothing much to discuss. But he went on to remember the movie audio functions in Tollywood, by elevating him to the core.
He said it has pained him to know that Amit Shah was tested positive for corona. He said it gave him relief that Amit Shah is taking treatment and he is active.
He said the leaders like Amit Shah who spend most of the time among the people are prone to infections.
On behalf of Jana Sena party, he wished that Amit Shah will come before the people with complete health soon. He said that he prays almighty to support him.
The point to be underlined is that PawanKalyan has released the letter publicly in three languages- Hindi, Telugu and English. That is his motive is to attract both the regional and national media.
This shows the heights of bhajan Pawan Kalyan is doing that may shock even the ardent BJP fanatics.
Written By Ujwal Kumar