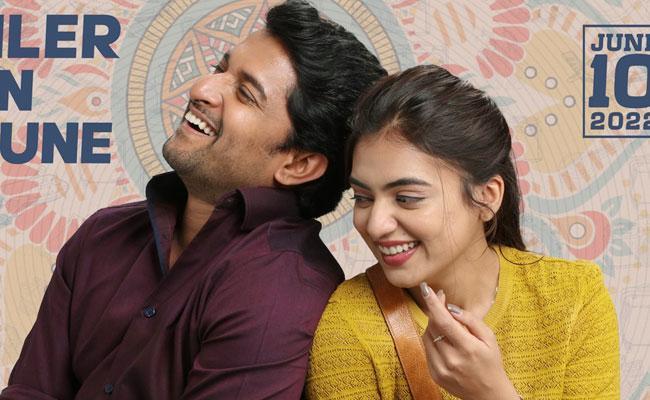 'Ante Sundaraniki' is a film that is hitting the screens in a few hours. But so far the collections for the film are not as expected.
There is no buzz for the film in spite of a good trailer with enough entertainment quotient. Not even 10-15% of the tickets were sold in Advance Bookings as of now. This is frightening the trade circles and the buyers especially.
The pre release event is going to be held today with Pawan Kalyan as Chief Guest. We should see if this event helps the film to pick up the ticket sales.
Nani's previous film 'Jersey' got good reviews but that wasn't a profitable venture. The producers had to pay back some amount to the buyers in some areas.
After that two of his films- V and Tuck Jagadish were the direct OTT releases. That way those films escaped the theatrical test.
Nani could breathe some air with Shyam Singha Roy.
At this juncture 'Ante Sundaraniki' is coming up. It's a dire need for Nani to score a hit with this. Because his next film 'Dasara' is a high budget project with more than Rs 60 Cr investment.
If 'Ante Sundaraniki' fails to stand promising with regard to collections, it is obvious that the producers of 'Dasara' lose confidence in their project.
The Andhra rights (without Ceded) of 'Ante Sundaraniki' was planned to sell at Rs 12 Cr. But at last it was brought down to Rs 10 Cr. Nani should cross this feat for sure to show his range.
Though the buyers are worried looking at the bookings, they are not putting much pressure on their heads, as they have faith in the Mythri banner.