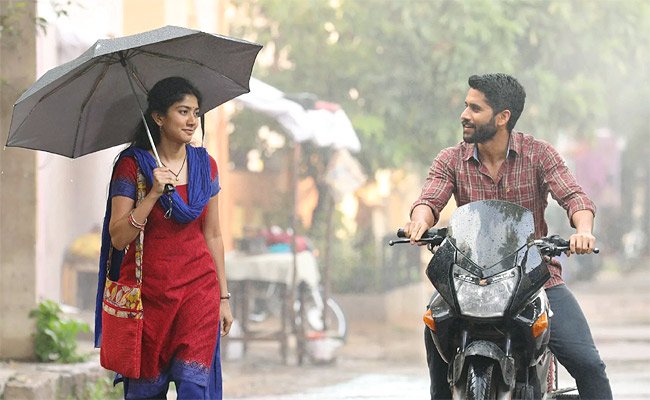 "Love Story" opened to mixed reactions by the film buffs, critics and the regular morning show audience. It was a fingers crossed situation in the morning that how the family audience would take it.
We could get a few random opinions of the audience from some multiplexes in Hyderabad and Vijayawada this evening.
Here are they:
"Happy to watch the film with all the family members and friends after many months. This brought me utmost satisfaction. The director made all of us sit with attention till the end, though the kids were bored to watch. The songs brought huge relief and Sai Pallavi's dances are the takeaway for my kids. I loved the film for its story", said Aparajitha, at a multiplex in Hyderabad.
"Only the mature audiences love it. Addressing the social evils like caste system and child sexual abuse in the main stream feature films is need of the hour. Though caste evil is shown in many other recent films, nothing could make it reach the audiences on par with "Love Story". Moreover, the female children of this generation should be aware of what kind of men can live around them", said Rama Lakshmi from Vijayawada.
"This is amazing. Tears rolled from my eyes out of my respect for Sekhar Kammula's vision and creation. After a long time, our entire family enjoyed a wholesome and sensible cinema", said David Kumar, a viewer at AMB mall, Hyderabad.
On the flip side, there is some blatant negative feedback as well.
"I expected something else. This is a betrayal. The packaging of the trailer and the songs gave an impression that it is a romcom. But this is too heavy on my head", said Kalyan Chakravarthy from Prasads Multiplex, Hyderabad.
"Sarangadariya is the main culprit. We came to watch this film in the theatre only because of that song and the trailer. We, as a family, spent Rs 2200+ for the sofa seats in a multiplex and also shelled out Rs 1250+ on the interval stuff. Above that we suffered a headache for not being able to laugh loudly throughout the film. After watching many films directly on the OTT, we felt that whatever we spent was a criminal waste. This film taught us a lesson to hold our breath till any film releases on the OTT", said a female aged around 35 at a Hyderabad multiplex who denied to tell her name.
Despite the mixed reactions, collections so far are pretty good. There seems to be no stop for this film till this weekend looking at the advance bookings. The situation after that has to be waited and seen.
Greatandhra Bureau
Click Here for Latest Direct-to-OTT Releases (List Updates Daily)