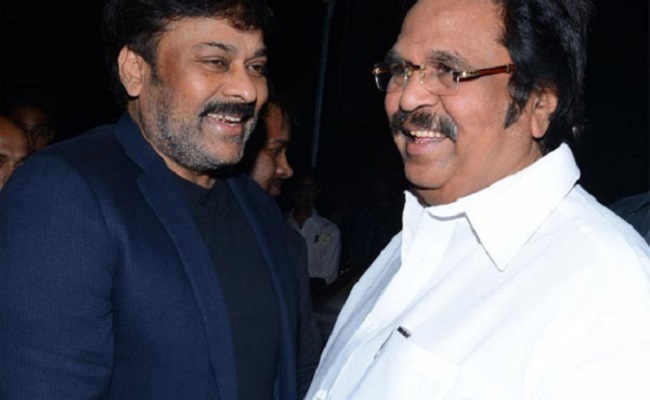 Director Dasari Narayana Rao and Megastar Chiranjeevi used to share a very good relationship. But they both parted ways after Praja Rajyam came into the picture. Dasari made a film titled 'Mestri' and thrown indirect satires on Chiranjeevi at that time.
When the topic raised in the Megastar's exclusive interview to Greatandhra, he responded this way.
".. In fact the name should not be revealed but he is Dasari garu. I feel he was unnecessarily angry with me. If we go to him, fold our hands and ask him "tell me Guruvu Garu".. that's it. He will be very happy. But there is no need for me to do such things. Whenever they are in need, I will be always there for them to support. But I cannot satisfy others just for the sake of satisfying them. I think he was angry with me because of this.
He must have thought he should be consulted, sought advice from him before I ventured into politics. I came to know later that he was saying 'He should have asked me before taking such a big decision'.
Whenever he made comments referring to me in the media or criticized me, I have never condemned him or spoken bad about him.
When I got slowed down in the politics, I went to him. I thought of bringing him to my movie function though he was not well at that time.
We did not know how many days he would live but I thought a person should not leave the world with a negative feeling towards us. I wanted him to tell that he neither had a bad opinion on me nor do I have a bad opinion on him.
That is the reason why I had invited him to my 150th film function. Similarly, when he was conferred with Allu Ramalingaiah award, I went to him. All the functions during his last days were happened in my presence.
This is what I have achieved. I always try to bring the people closer to me even though they go away from me," said Megastar.