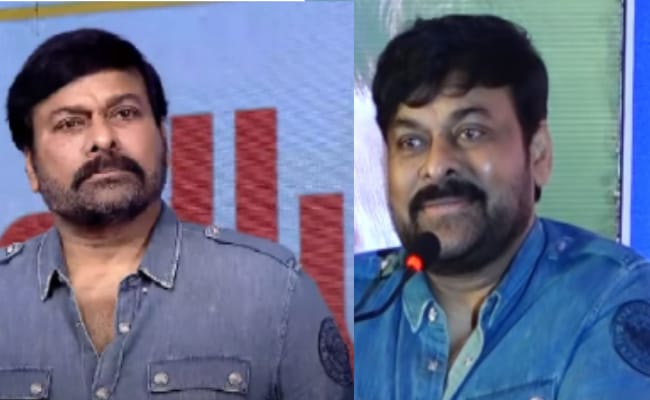 Generally, top stars hardly repeat wearing the same costume again and again during public events.
This case is common with heroines in general, but many times even the heroes don't repeat the same costume until and unless they come up with a uniform dress code like Rajni Kanth wearing a white kurta.
Chiranjeevi appeared in the pre release event of 'First Day First Show' a day ago but he was seen with the same shirt which he wore four years ago during a promotion event related to the Tamil version of 'Sye Raa' in Chennai.
The blue colored shirt (it appears in a different shade in some videos due to the lighting and camera filters) with double pockets and the shoulder straps brought a nostalgic feeling for some of the netizens and they started searching from the old videos.
They found a video from 2018 where Chiranjeevi was seen with the same shirt for an event in Chennai. This is now a discussion on FB and Insta among mega fans.
Well, there is nothing wrong in wearing the same shirt again, but something related to a star like Chiranjeevi is a point of discussion on social media.