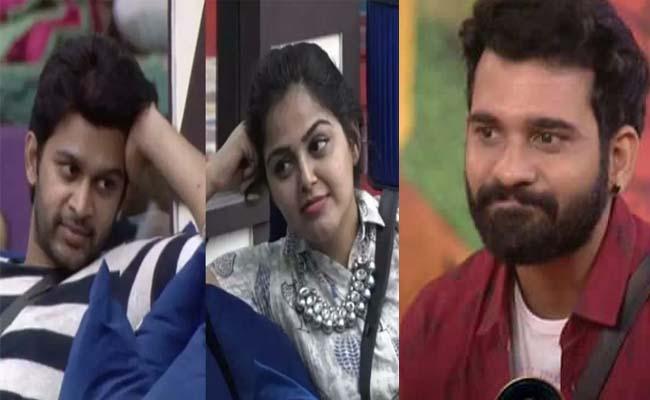 Bigg Boss season 4 seemed a bit promising in its first week despite not so familiar contestants.
But the show directors are losing track by focusing too much on the triangle 'connection' between Abhijeet, Monal, and Akhil. In fact, the directors made Nagarjuna plant the idea in Abhijeet's mind in the weekend episode.
Abhijeet has taken the cue and started flirting with Monal Gajjar and Akhil Sarthak who seems to have developed a soft corner towards her is feeling insecure.
Now the directors, script department, and editors have totally stopped thinking creative and focusing on this forced love triangle.
Each and every promo is dedicated to highlighting this in spite of negative comments and reactions from Bigg Boss fans.
Even the tasks are designed in a way to keep this forced romance in focus.
Physical tasks that can put the endurance of contestants to the test or psychological gameplay is totally ignored for the sake of this silly romance.
The show may lose its audience if this thread is prolonged further.