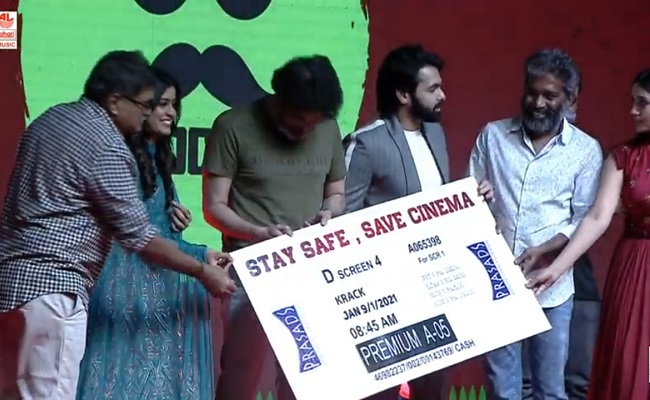 The pre release event of Ram's "Red" is held today. Trivikram graced the event as a guest.
When the grand ticket is launched it happened to the ticket of "Krack" much to the embarrassment of the director, hero and Sravanthi Ravi Kishore.
Sheyas Entertainment team has organized the event and it was a mistake made in hurry.
Instead of getting the print of "Red" ticket, the team made the Chief Guest and the hero of the film release the ticket of "Krack".
It is known that there will be fight among the Pongal releases.
The film journalists in lighter vein stated that it's something like hoisting Indian flag on Pakistan's Independence Day.