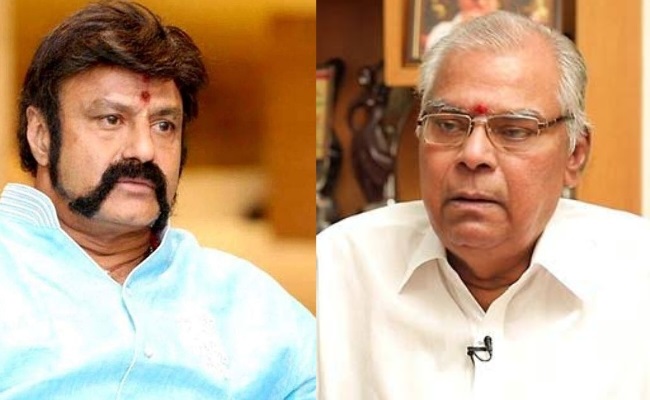 Nandamuri Balakrishna is a kind of person who is known for his audacity in public. He never thinks twice while talking either about women or commenting on Bharat Ratna.
Many assume that he became like this only in recent times but was very cultured in earlier decades.
But in a latest interview Kota Srinivas Rao shared an experience he had with Balakrishna in the early 1990s.
It is known that he acted in the film Mandaladheesudu, a controversial film on NTR when he was the Chief Minister. He portrayed the role of NTR in that film.
Kota Srinivas Rao said, "Once I encountered Balakrishna in Rajahmundry after the film's release. He came there for some shooting and I was shooting for Jandhyala's film. At the hotel, I pressed the lift button and waited. In the meanwhile someone signalled me to move out from that place. I was wondering what was happening. Suddenly Balakrishna appeared. He looked at me. As a part of culture I said "Namaste Babu". He pulled out the saliva from his mouth and spat on my face. He was CM's son then".
In fact, in the same interview Kota shared how NTR treated him when he met him in the crowd after the release of Mandaladheesudu.
"I faced NTR and said namaste. He recognized me slowly and patted my shoulder. He appreciated me stating that he heard about me as a good artist. He also blessed me when I touched his feet", Kota said.
Well, that is the difference between Balakrishna and his father NTR.