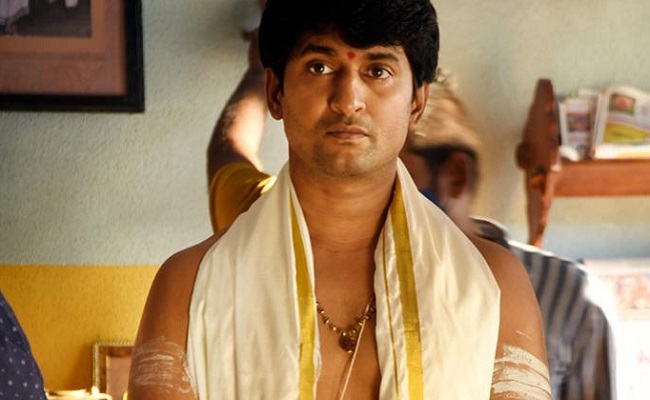 After doing some serious roles, Nani is back to his biggest strength, i.e. comedy with his next release Ante Sundaraniki.
A day prior to Nani's birthday, the makers have come up with a special glimpse called Barthhday Homam.
Going by the promo, Nani is almost tortured by his family as they force him to perform homams for every single occasion.
Like a typical youngster, Nani who played a Brahmin expresses all his frustration on his mom.
He also curses himself for the customs and believes of the family which trouble him to the core.
First shot of the glimpse was lengthy and Nani simply killed it with his innocent performance.
Nani looks much younger in the video where he appeared in a Brahmin getup wearing panche.
Ante Sundaraniki's Barthhday Homam is truly chucklesome and it's a perfect beginning for the promotions of the movie.
The small video alone generates lots of inquisitiveness on the film directed by Vivek Athreya under Mythri Movie Makers.
The film made on grand scale marks debut of Nazriya Nazim in Telugu. Done with its shoot, Ante Sundaraniki is likely to release in summer.