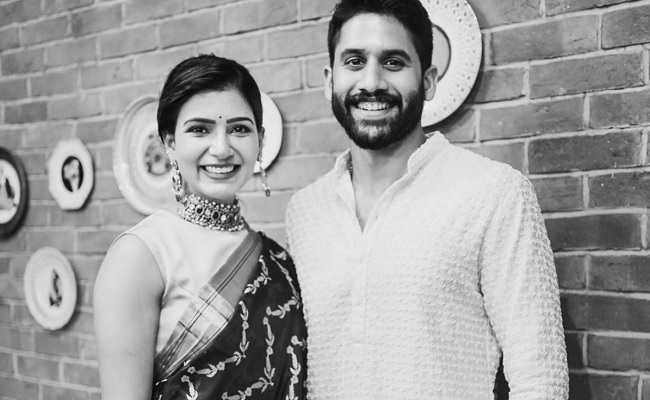 Ever since Samantha removed the surname Akkineni from her twitter handle and replaced with letter S, many suspicions sprouted in media and fans circles. Why Samantha took this decsion all of a sudden?
It is known that Samantha and Naga Chaitanya fell in love during the shoot of Ye Maya Chesaave and eventually got married amidst huge hype and hoopla.
She was mixed so well with the family and even during the wedding of Rana, she was active. She hosted the Bigg Boss show when Nag was busy.
But suddenly she disowned the nuptial surname on the public platform.
Even in the recent interviews she has not disclosed the reason for the change in her approach. When asked she is implying that it is her wish and once said she would say when the time comes.
In the kitty parties of Tollywood ladies, the discussion of Chaitu and Samantha is on the top. It has gone to an extent of Nag and Amala talking to Chaitu and Samantha to set the things right, as per the grapevine.
Recently when a director called Naga Chaitanya he said he is under some tensions and cut the phone. The hot topic is Tollywood is something fishy is going on between the Chaitu and Samanta couple.
Let us wish the couple settles the scores and live happily as such differences are common to any couple.