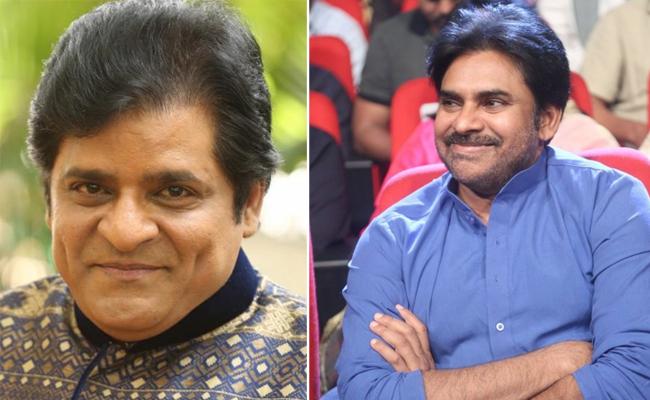 The conspicuous missing of power star and Jana Sena Party president Pawan Kalyan at the wedding of popular comedian Ali's daughter on Tuesday generated a big debate in the social media.
Some sections of the social media say Ali did not invite Pawan to the marriage, because of the gap between them which got widened after the comedian joined the YSR Congress party and has now become an advisor to the Jagan Mohan Reddy government on electronic media affairs.
These sections say there were neither reports nor photographs of Ali going to Pawan Kalyan to extend invitation for his daughter's wedding.
"There would have at least been a tweet or a picture in the social media about Ali's invitation to Pawan Kalyan. That's why he might have not gone," a source said.
But another section of the social media says Ali is not such a narrow-minded person to have avoided Pawan Kalyan just because they belong to different political parties.
"He has invited Chiranjeevi and other members of mega family, including Allu Arjun and Ramcharan and they attended the function to bless the couple. Why would Ali avoid only Pawan Kalyan?" another source asked.
In fact, there were comments in the social media trolling Pawan Kalyan for skipping Ali daughter's marriage owing to political equations. But nobody knows the reason.
The power star had been closely associated with Ali. In fact, he has a strong sentiment towards the comedian and he had admitted that all his films in which Ali had acted were hits.
Even Ali had a strong affinity towards Pawan Kalyan and said he was eager to do a show with the hero as part of his "Ali Tho Saradagaa" programme.
Even after joining the YSRC, Ali did not utter a word against Pawan Kalyan.