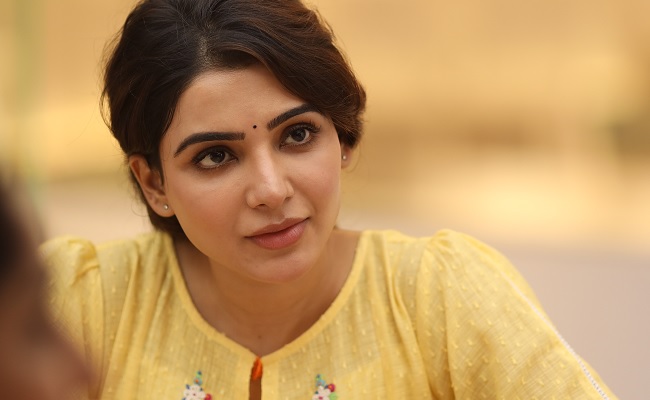 There has been a big discussion about Samantha's 'Yashoda' budget on social media.
Producer shared that the story has come to him in the range of Rs 3 Cr but he made it to a range of Rs 40 Cr with Samantha in the main lead, believing in the script. This has become a big talk now.
The anti Samantha fans among the netizens started trolling how Rs 40 Cr can be invested on Samantha.
Sources say that Samantha is upset with this negative publicity. She is also in the process of enquiring where such a huge budget was incurred on this film.
But the point is the producer brought the investment through financiers so the burden of interest is heavy on him. A source says that the monthly interest is close to the tune of Rs 95 lakh.
It shouldn't be forgotten that Bhagamathi with Anushka was made at Rs 30 Cr and Nissabdam also at Rs 30 Cr. The heroine oriented films like Rudramadevi incurred bigger budgets than this.
When enquired we came to know that by selling digital, overseas and the areas in Telugu states of 'Yashoda', an amount of Rs 32 cr is already recovered.
The satellite rights are yet to be sold. Apart from this there is an own release scenario in Hindi and Kannada.
So, by all means, if the film gets an average to good talk the break is even is not so far.