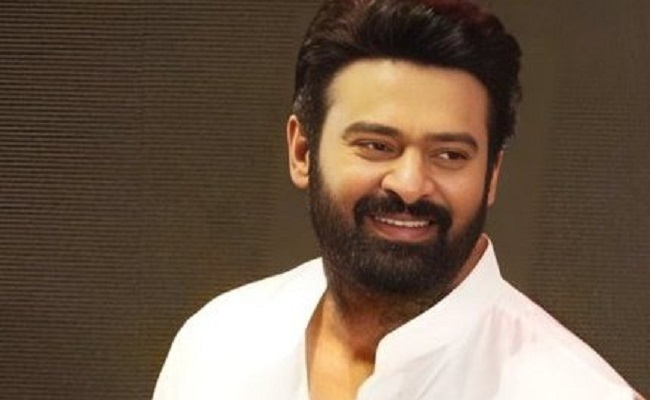 Danayya and Prabhas, initially intended to shoot a quick film during breaks in the filming schedule of Prabhas' big films which were lined up. However, nothing has been moved in favor of this film. Meanwhile Danayya has expressed that he is no longer interested in the project looking at the kind of big films Prabhas is doing and the logistics in allocating dates for him even in between the gaps.
The substantial advance that was taken for the film has been returned. The search for a new production team began with Prabhas's close friend Vamsi, who approached Abhishek Agarwal and Asian Sunil before ultimately settling on People's Media. The latter ultimately took over the project by making a large, one-time payment.
A few days of shooting was done. Despite this, Prabhas did not shoot on certain days, citing personal work or illness. There is currently speculation regarding when the next schedule will take place, and some doubts have been raised about whether another schedule will be scheduled at all.
The release date for "Project K" and "Salaar" has been established, and both films are expected to be completed prior to release. According to Tollywood reports, the producer of "Project K", Ashwini Dutt, has made it clear to Prabhas that the proposed horror film in the direction of Maruthi on People's Media banner cannot be released without the completion of the other films first. It appears that the release for "Project K" will be scheduled for Summer 2024.
The multi-starrer film featuring Prabhas and Hrithik Roshan, produced by Mythri has come into picture now. Efforts are currently underway to ensure its launch this year.
Besides, producer Dil Raju reportedly recalled an advance that was previously given to Prabhas to do a film for him. So, another film may come in line in between.
Overall, the project from People's Media Cinema appears to be relatively smaller in scale compared to other projects.
With "Project K", "Adipurush", "Salaar (two parts)", "Mythri" banner's Hindi film, and a movie produced by Dil Raju, it is unclear if there will be sufficient time to shoot the People's Media film in between all these projects. It raises the question of whether the project will have to be shelved.