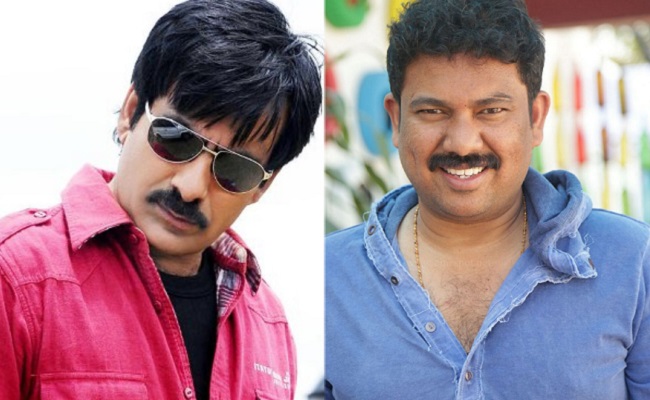 Director Ramesh Varma has earned a dubious record of delivering two flops to hero Ravi Teja. Khiladi, which was touted to be the most expensive film in Ravi Teja's career, bombed in all areas.
Ravi Teja must have understood that the film would not work at the box office. His speech at the film's release event made it clear that he was miffed with director Ramesh Varma's work.
Insiders say Ravi Teja has shut doors for Ramesh Varma permanently. Despite delivering a flop with "Veera" in the past, Ravi Teja had given another chance to Ramesh Varma but the result is the same.
More than flops and success, the relation between them has strained much before the release.
Ramesh Varma's wife Rekha Varma openly posted comments against Ravi Teja on Instagram. She criticized Ravi Teja's behavior. But the star, on the other hand, is telling the producers not to give any chance to this director.