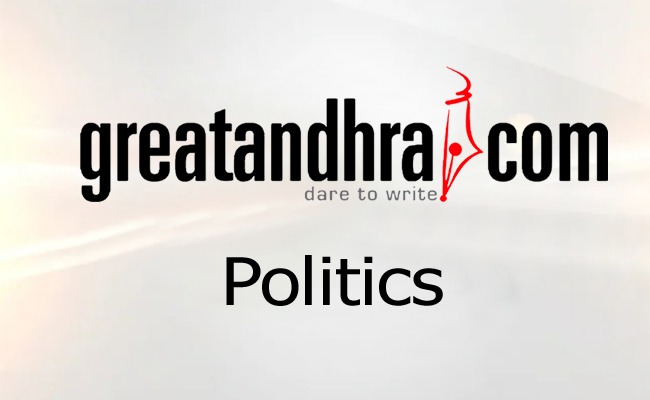 While in school, we were taught about the atrocities of Hitler in Germany against religious and ethnic minorities during history classes. But the governance of Telangana Chief Minister K Chandrasekhara Rao is reminiscent of the dark era of Nazi regime in Germany.
Not happy with getting a separate Telangana state, he is now indulging in separatist acts which are bound to scar the public minds for years to come.
First, he started off by blocking the channels ABN-Andhra Jyothi and TV9. Despite many thought-leaders condemning such an arbitrary act and crying foul that it would curtail press freedom, KCR went ahead and got the channels blocked all over Telangana. This was done even after TV9 rendered a public apology for its irresponsible remarks.
Then, there is the issue of student fees reimbursement. After declaring that he would reimburse for students all over the state, he is now saying that the fees would be reimbursed based on the father's nativity, which is totally undemocratic.
Similarly, KCR also indulged in vengeful acts by issuing orders to demolish constructions worth several crores on Gurukul Trust land.
All these acts of KCR point to one tendency – and that is of curtailing the rights and freedom of expression of people. The newspapers and TV channels are the means to highlight the happenings around the world and point out the various wrong-doings of politicians and companies. But by imposing a ban on media organizations, what is KCR trying to prove? What is more surprising is the support of Telangana cable operators to KCR who are not looking at the long-term implications of such acts.
The warning signals are already out there for everyone to see. If the people don't realize that KCR and his family are looking to rule the people of Telangana with an iron fist, then it won't be long before he transforms into a dictator crushing all voices of opposition against his family rule. The day may not be long before KCR builds a wall between Telangana and Andhra Pradesh to reign over his fiefdom unopposed.
It is also time KCR realizes that making enemies with the press and Andhra people could lead to dire consequences in days to come. If he can do so much in just one month, it almost sends jitters up the spine to imagine what he is capable of doing in the coming five years.
One thing is for sure. He has to remember that dictators had to meet with a gory end throughout history. Else, Hyderabad could be made into a union territory and curtains will be pulled over his dictator act.
We hope KCR realizes the difference between democracy and autocracy soon. Otherwise, he will soon be lost in history like many others with dictatorial tendencies.
Click Here for Latest Direct-to-OTT Releases (List Updates Daily)