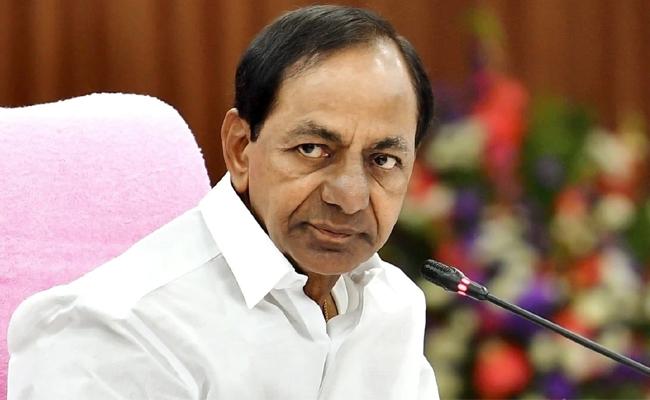 BRS president and Telangana Chief Minister K Chandrashekar Rao is leaving no stone unturned to secure a hat-trick victory in the Telangana Assembly polls scheduled for December this year and retain power for a third term.
In fact, no CM in the Telugu States, or in the Southern States for that matter, has managed to hold power for three consecutive terms.
In Undivided Andhra Pradesh, although N Chandrababu Naidu served as CM for two terms, the credit for TDP's first term victory in December 1994 goes to N T Rama Rao, under whose leadership TDP won. However, he was dethroned by Chandrababu on September 1, 1995, who then assumed the CM post. Chandrababu retained power for a second term in the 1999 Assembly polls but lost to Congress's Y S Rajashekar Reddy in the 2004 Assembly polls.
YSR, on the other hand, retained power for two terms in the 2004 and 2009 Assembly elections but tragically died in a helicopter crash during his second term on September 2, 2009.
While two terms amount to 10 years, neither Chandrababu nor YSR completed even nine years in office.
Chandrababu remained in the CM post for 8 years and 256 days, while YSR remained in the CM post for just 5 years and 111 days.
After the bifurcation of Andhra Pradesh and the formation of Telangana State in June 2014, BRS (then TRS) president K. Chandrashekar Rao came to power with a simple majority in the 2014 Assembly polls, winning 63 seats out of the total 119 seats in the Telangana Legislative Assembly.
KCR retained power for a second term with a significant majority, winning 88 seats out of 119 in the December 2018 Assembly polls. On June 2, 2023, KCR completed nine years in office, making him the longest-serving CM of the Telugu States, a remarkable feat in Telugu politics.
KCR is now aiming for a third term this year and hoping to set a new record in South Indian politics.
However, shockingly, internal surveys commissioned by KCR over the past few months reportedly indicate that BRS will fall short of the magic figure in the Assembly polls this year, and it will have to rely on other parties or MLAs from other parties to retain power for a third term.
Although KCR and KTR claim in all their meetings that BRS will win 90 to 105 seats this year, the internal surveys reportedly indicate that BRS will only be able to secure 45 to 50 seats.
The magic figure to come to power in the Telangana Assembly polls is 60 seats. Based on this, BRS will fall short by 10 to 15 seats to retain power for a third term.
KCR and KTR are confident of obtaining the support of AIMIM MLAs, who are expected to win 7 seats in the Old City. However, there will still be a gap of 3 to 8 seats.
This leaves BRS to depend either on Congress or BJP to come to power or engineer defections in Congress or BJP to fill the gap.
Currently, BRS is engaged in a political battle with Congress and BJP. It remains to be seen who will support BRS in forming the government, whether it is BJP or Congress.
To prevent Congress from coming to power, the BJP may support BRS because the BJP national leadership sees no harm in BRS coming to power in Telangana. However, the BJP doesn't want Congress to come to power in Telangana at any cost, especially after the recent Karnataka Assembly polls in which Congress defeated BJP to take power.
Reportedly, the BJP national leadership feels that if Congress comes to power in Telangana, another Southern State in December 2023, it will have a significant impact on the Lok Sabha polls, which are scheduled to take place within a gap of five months in April 2024.
For this reason, the BJP may extend outside support to the BRS government if not join the BRS government.
However, it remains uncertain whether AIMIM will agree to BRS joining hands with the BJP. If the BJP wins 15 to 20 seats in Telangana, then BRS may not require the help of AIMIM to form the government.
Although political analysts believe that KCR cannot join hands with the BJP due to his tough anti-BJP, anti-Modi stance, nothing can be ruled out as far as KCR is concerned.
In that case, KCR may consider joining hands with Congress or engineering defections in Congress and BJP to retain power for a third term.