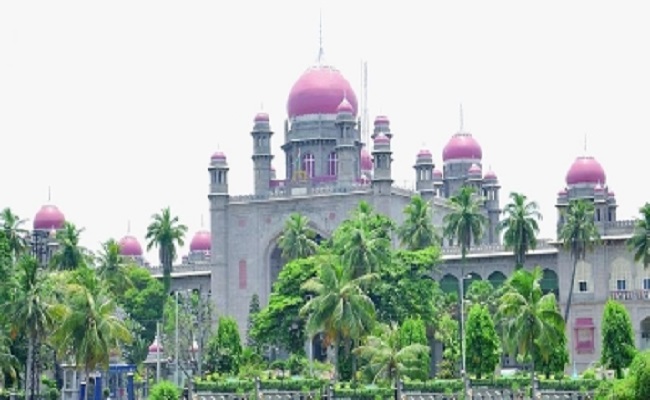 In a significant development, the Telangana High Court on Wednesday directed the state government to organise Republic Day celebrations, including parades, as per the Centre's guidelines.
The court also asked the government to allow people to witness the celebrations. It, however, left the choice of the venue to the state government.
The High Court order came amid the row over the state government informing Governor Tamilisai Soundararajan that the Republic Day celebrations will be held at Raj Bhavan.
She was asked to unfurl the national flag at a ceremony there.
The court passed the orders on a petition, seeking direction to the state government to conduct the parade.
The petitioner complained that the government has not been organising the Republic Day in a befitting manner, with the parade and other programmes were not being organised as part of the celebrations.
The court dismissed the submission of the state government that the parade was not being organised as part of the Republic Day celebrations due to Covid-19 pandemic protocol.
The petition filed by Srinivas was heard as a lunch motion petition. The petitioner brought to the court's notice that the government discontinued the practice of organising Republic Day celebrations in Parade Grounds, Secunderabad, and argued that this goes against the spirit of Republic Day celebrations.
The petitioner's counsel submitted to the court that organising Republic Day celebrations in a befitting manner help create patriotic feelings among people.
Last year, the government had asked Governor to hoist the national flag in Raj Bhavan in view of Covid-19 situation.
The government had also not approved the speech of Governor and she had delivered her own speech, triggering a row between the two.
Soundararajan had taken exception to the conduct of Republic Day celebrations in Raj Bhavan and pointed out that the celebrations in other states were organised like in the past.
With the government issuing orders for Republic Day celebrations this year too in Raj Bhavan, this has reportedly angered the Governor.
She was understood to have taken a decision to bring the issue to the notice of the Centre.
State BJP President Bandi Sanjay Kumar has also criticised the action of the state government.
"President and all states will celebrate Republic Day except Telangana where repressive BRS government confined governor to Raj Bhavan," he tweeted. The BJP leader said that this amounts to disrespect of Indian Constitution drafted by Dr B.R. Ambedkar.
"Kalvakuntla constitution is in vogue here. Democracy needs to be restored," he added.