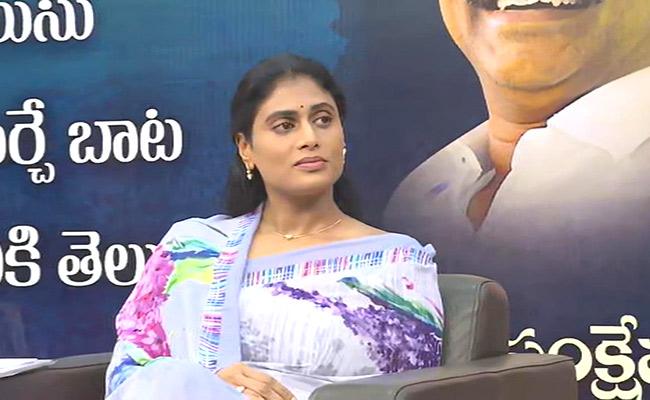 Former Andhra Pradesh chief minister Y S Rajasekhar Reddy's daughter Y S Sharmila, who is all set to launch her new regional party in Telangana, is said to be focussing on weak areas of Telangana Rashtra Samithi led by chief minister K Chandrasekhar Rao.
Sources said Sharmila is working out the details of the promises made by KCR before the last assembly elections but could not be implemented. And they would be the main focus of Sharmila's agenda in the coming years.
For instance, KCR promised to construct nearly three lakh double bedroom houses for all the weaker sections, but not even half of them were not completed till now. Sharmila is working out a plan of action for completing the weaker section housing programme.
Another promise made by the TRS president was to give three acres of land to every SC and ST family. But this promise has not been considered by the chief minister till now. Sharmila is planning to take it up in a big way.
On Monday, she held meetings with representatives of several tribal leaders belonging to Telangana Girijana Sakthi led by M Venkatesh Chouhan and national leader Dharavath Rajesh Naik. They brought to her notice the problems being faced by girijans in the TRS regime.
They told her that during the Rajasekhar Reddy regime, the tribals were given rights over Podu lands. This had helped the tribal families a lot in gaining self-reliance. But the scheme was pushed under the carpet after the formation of separate Telangana state, they said.
"We have been fighting for rights over Podu lands but the TRS government has not paid any attention to this," they explained.
The tribal leaders also pointed out that the TRS chief had promised to establish a tribal university, but so far, no efforts have been made in that direction. They also wanted her to establish a separate board for the development of tribal hamlets.
Sharmila will include all these issues in her party philosophy, which she would release along with the launch of the party.
"She will be completing meeting of various representatives by March 10 and then, go on district tours," party sources said.
Click Here for Latest Direct-to-OTT Releases (List Updates Daily)