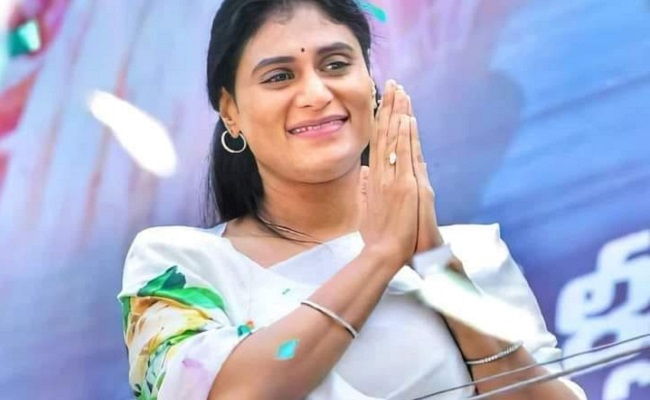 Now that she is launching a new regional political party in Telangana, Y S Sharmila, sister of Andhra Pradesh chief minister Y S Jagan Mohan Reddy, is preparing the ground to project herself as an alternative leader to the Telangana Rashtra Samithi president and chief minister K Chandrasekhar Rao.
At the meeting of her followers and supporters from Ranga Reddy and Hyderabad districts, Sharmila spelt out her mind as to how to go about with her party philosophy in the coming days.
Apparently, Sharmila chalked out a list of welfare and developmental programmes launched by her father late Y S Rajasekhar Reddy during his regime in Telangana region and what their status has been during the TRS government in the last seven years.
"If you want to project yourself as an alternative, you need a comparison. If what YSR had done to Telangana can be compared to what KCR is doing now, the people will understand the difference and can tilt towards us," she reportedly said.
Sharmila reportedly explained that the project to improve underground drainage system in Hyderabad taken up by YSR at a cost of Rs 1,250 crore in 2008, was neglected by the TRS government completely and the funds were diverted. Instead, the TRS leaders encroached upon storm water drains, she alleged.
"While YSR introduced four per cent quota for Muslims, the KCR government was not implementing the same. While YSR completed outer ring road and got approvals for regional ring road, the TRS government is yet to take it up," she said.
She also pointed out how schemes like Arogya Sri and fee reimbursement scheme were totally neglected during the KCR regime.
"We need to show the difference between Rajanna Rajyam and KCR rajyam," she reportedly said.