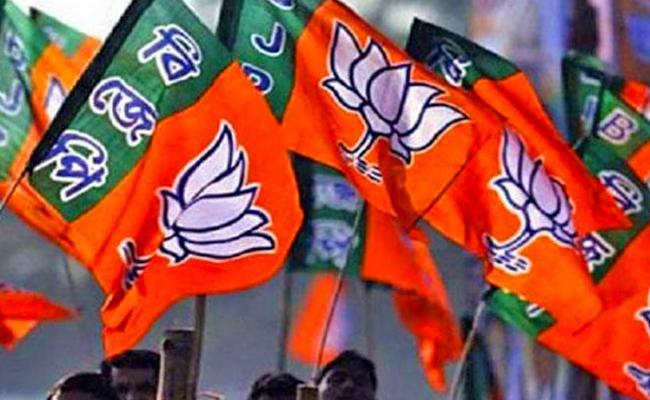 Bharatiya Janata Party has just three MLAs in the Telangana state assembly. So, there is no question of any Telangana BJP leader becoming a Rajya Sabha member in the near future.
Yet, the BJP central leadership is understood to have decided to give Rajya Sabha ticket to a Telangana BJP leader, apparently to give a morale boost to the party leaders and cadre in the wake of next year's assembly elections.
So, one Telangana BJP leader would get nominated to Rajya Sabha from one of the northern states where the party has majority. The nomination process has started on Tuesday and will close by May 30.
According to party sources, the BJP is considering the names of three leaders – former party general secretary V Muralidhar Rao, former MP and industrialist Garikapati Mohan Rao (who defected from TDP to the BJP in 2019) and actress-turned-politician, ex-MP Vijaya Shanti.
There is also a talk in the party circles that prominent industrialist and My Home Group chairman Jupalli Rameshwara Rao also might be offered Rajya Sabha ticket by the BJP from northern states.
Rameshwar Rao, who expected the RS nomination from Telangana Rashtra Samiti, had lost the chance after he hobnobbed with the BJP top leadership including Prime Minister Narendra Modi during the inauguration of Statue of Equality at Chinna Jeeyar Swamy ashram at Muchintal on Hyderabad outskirts.
There was also a talk that Rameshwar Rao might get the RS nomination from YSR Congress party in Andhra Pradesh, but it also did not materialise apparently due to pressure from the Telangana government.
So, the BJP might offer the Rajya Sabha ticket to Rameshwar Rao from a northern state, as part of the latest decision. It is not immediately known whether the My Home Group chairman would take the BJP bait.
Earlier, there were instances of Andhra leaders getting that chance to become RS members from other states, like M Venkaiah Naidu and G V L Narasimha Rao. This will be the first time that a BJP leader from Telangana would become a Rajya Sabha member from north.