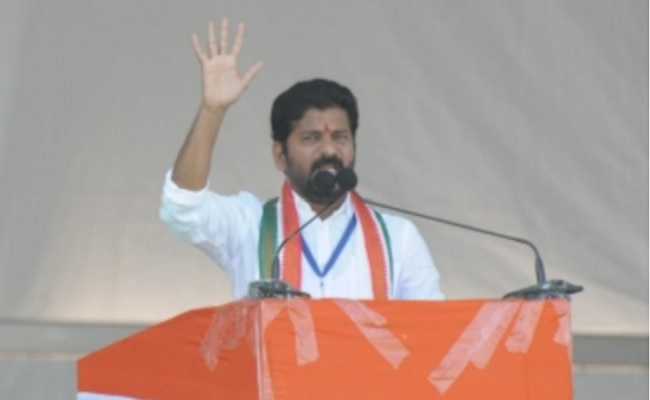 It is an open secret that in the Congress party, even the nomination of a candidate for a sarpanch post is decided by the party high command in New Delhi. Nobody can claim that he can be the next chief minister if the party comes to power in the state, as everything is decided at the Delhi level.
The only exception which we had witnessed was late Y S Rajasekhar Reddy, as even before the 2004 elections, he projected himself as the chief ministerial candidate of Andhra Pradesh. After his death, nobody had the guts to claim the chief minister post.
But now, Telangana Pradesh Congress Committee president and firebrand Lok Sabha member from Malkajgiri A Revanth Reddy seems to be projecting himself as the chief ministerial candidate of Telangana in the next elections, despite the fact that he has several detractors within the party.
In fact, Revanth is pretty confident that he is going to be the next chief minister of Telangana, as the people are mentally prepared to pull down the Telangana Rashtra Samithi government led by chief minister K Chandrasekhar Rao in the next elections.
In an informal chat with media persons, Revanth said KCR won't be able to make his son K T Rama Rao as the chief minister, as the TRS is going to lose the elections in 2023.
"But there is a talk that KCR is building the new secretariat only for the sake of KTR. What will happen to that?" a reporter asked.
The PCC chief replied that KCR was constructing the brand new secretariat not for his son but for Revanth Reddy.
"I will be ruling the state from the new secretariat and there is no doubt about it. The wind is favourable for the Congress in Telangana and I will be next chief minister," he said.
Revanth said the chief minister was trying to put up a brave front with regard to the popular support, but in the heart of hearts, he was shaky about the future.
"He is projecting a picture that he is mentally and psychologically strong. But the factual position is different. He is a very timid person," the PCC chief said.