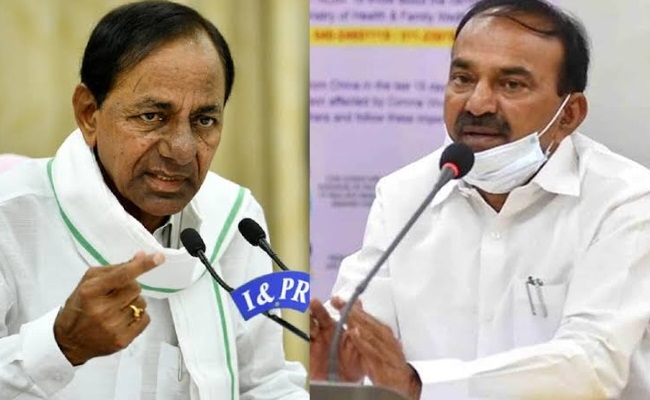 Former minister and presently Bharatiya Janata Party MLA from Huzurabad Eatala Rajender on Thursday declared that he was ready to contest against Telangana Rashtra Samithi president and chief minister K Chandrasekhar Rao in the next assembly elections.
"If the party directs me to contest the next assembly elections from Gajwel against KCR, I am ready. There is no question of going back. My whole aim now is to pull down the TRS from power," Rajender said in a meet-the-press programme.
Stating that KCR had made a big mistake by hounding him out of the TRS, Rajender said the chief minister was going to pay a heavy penalty for the same.
"He tried to run down my self-respect and buy it with money. In the next elections, the BJP will come to power and it will be the end of KCR," he said.
The BJP leader said majority of the TRS leaders were in touch with the BJP as they realised that there is no future for the TRS.
"It is ridiculous that KCR is thinking about forming a third front at the national level. It is better he focussed on the state and his own party," he said.
Reacting to the reports in a section of media that he had differences with BJP state president Bandi Sanjay, Rajender said such rumours were being spread by KCR and his party leaders.
"They are spreading a venomous campaign that I am going to join the Congress party. But the fact is that I will continue to be the BJP and there are absolutely no groups or group rivalries in the BJP," he said.
Rajender demanded that if KCR really had love towards Dalits, he should immediately implement the Dalit Bandhu scheme.
"He has cheated the unemployed too with false promises. Not a single job notification was issued in the last seven years," he criticised.