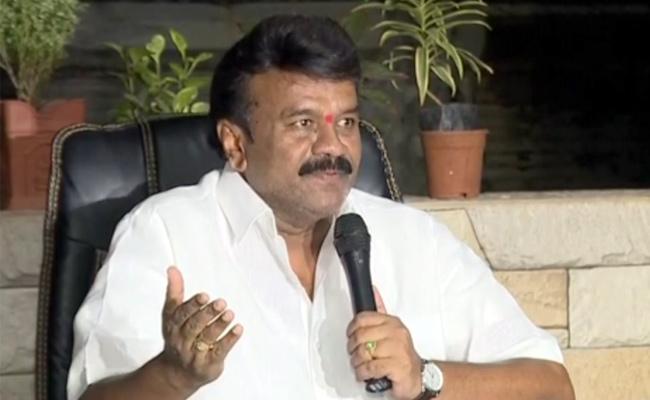 The Telugu film industry, which is in deep trouble over the reduced cinema ticket prices and restriction over the number of shows in in theatres of Andhra Pradesh, has breathed easy at least in Telangana.
The Telangana government has made it clear to the Tollywood that there is no proposal to reduce the ticket prices or restrict the number of screenings in theatres in the state.
Except one or two, none of the Tollywood representatives was in a position to make even an appeal to the Andhra Pradesh government. But they were happy to meet Telangana cinematography minister Talasani Srinivasa Yadav to represent the problems confronting the industry.
Yadav told them categorically that the Telangana government has no intention of following the Andhra Pradesh government decision.
"We have no such plans here," the minister told Danayya, Dil Raju, Rajamouli, Trivikram and others, who met him.
He said the Telangana government was fully sympathetic to the problems of the Telugu film industry, which suffered a lot due to Coronavirus pandemic in the last two years.
"The pandemic is not yet over as there are reports of a new variant surfacing. The industry need to be cautious about it and the government will extend all possible help to it," Yadav said.
The industry representatives told the minister that several films were up for release and unless the government comes to the rescue of the industry, it cannot survive.
"Akhand was released just yesterday. Many other big films like RRR, Bhimla Naik, Pushpa, Acharya and Radhe Shyam are going to be released one after the other. They have to be released in theatres and the government should take a stand on allowing the theatres run in the wake of the pandemic," they told him.
The minister told them that there was no need for any apprehensions in the industry. He asked the audiences not to get panicky but maintain utmost caution.
"They can happily watch the movies in the theatres but take adequate precautions," he added.
Since lakhs of people are depending on the film industry, the government would take all possible steps to resolve the issues confronting the film industry, the minister said.