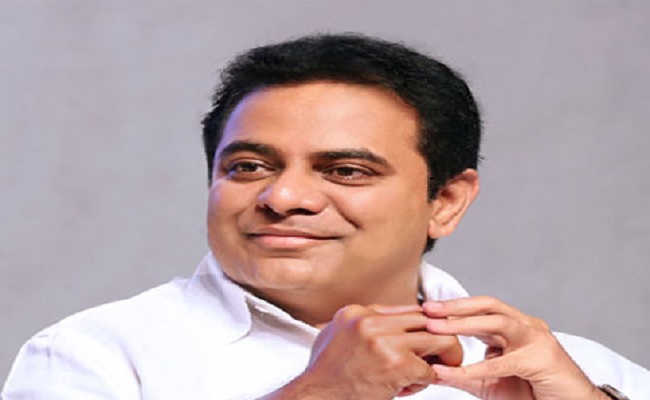 Telangana Bharatiya Janata Party on Monday took strong exception to the comments made by state minister for Information Technology and Industries K T Rama Rao blaming the Narendra Modi government on the vaccine policy.
Interacting with Twitterati last evening, KTR said the Central government had failed to procure Covid vaccine doses well in advance. While all other countries placed their orders for vaccines in the first half of 2020, the Central government placed its orders in January 2021, he pointed out.
"While various countries were procuring vaccines more than their requirement, the Modi government was pushing Vaccine Maitri and promoting vaccine exports from India," he said and wondered where the budgetary allocation of Rs 35,000 crore meant for vaccination had gone.
Describing them as misplaced allegations and blame game, BJP spokesman K Krishnasagar Rao said KTR was an escapist and trying to shift the complete responsibility to Centre. Though 'health' is a state subject, Telangana has zero policy on Covid-19 management.
"It has zero competence in implementing ICMR guidelines to test, trace and isolate since March 2020, and zero accountability on public health amidst this massive global pandemic. It had completely failed on all fronts in reference to Covid-19 pandemic-related public health challenge," Rao said.
He sought to know why the state government was unable to produce vaccination details to the High Court even after the court warned the state to submit. "By not initiating vaccination programme as advised by Central government, even after receiving over lakhs of vials of vaccine in February 2021, the KCR government displayed wilful negligence," he said.
The BJP leader challenged KTR to release a white paper on state's vaccination program timeline since March 2021, and its implementation details.