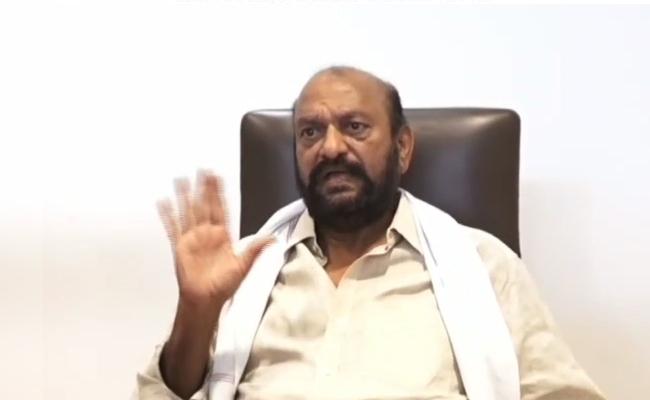 The family of senior Telugu Desam Party leader and former MP J C Diwakar Reddy, whose transport business has been totally shut down after the YSR Congress party led by Y S Jagan Mohan Reddy came to power in 2019, is now facing the heat of the Enforcement Directorate for their acts of omission and commission during the TDP regime.
The Enforcement Directorate sleuths on Friday began conducting a series of raids on the residences and offices of Diwakar Reddy's brother and Tadipatri municipal chairman J C Prabhakar Reddy.
The authorities, accompanied by the Central Reserve Police Forces (CRPF), entered the house of Prabhakar Reddy at Tadipatri and cordoned off the entire area.
They seized the vehicles and mobile phones of JC brothers and prevented anybody in the house from going out.
The ED authorities reportedly got information about the illegal activities of JC brothers, including the money laundering in purchase of vehicles.
The family is already facing a police case in Anantapur for purchase of vehicles, registered in 2020.
Prabhakar Reddy was charged with obtaining of fake No-Objection Certificate and fake insurance papers for 154 private buses belonging to their family concern JC Travels. The Road Transport Authority (RTA) authorities seized these vehicles.
The JC brothers were charged with getting registered the buses of BS-III category illegally by showing them as BS-IV and were run for the last three years, before they were seized.
Of these 154 buses, as many as 50 buses were registered in the name of Jatadhara Industries and 104 buses in the name of C Gopal Reddy. As many as 33 buses were registered in Karnataka, 15 in Telangana and 101 in Andhra Pradesh.
The police registered 27 FIRs in Anantapur and three in Kurnool against the JC brothers. Later, the RTA authorities wrote to the Centre to blacklist the company and order a probe. The latest raid is believed to be part of the investigation, sources said.