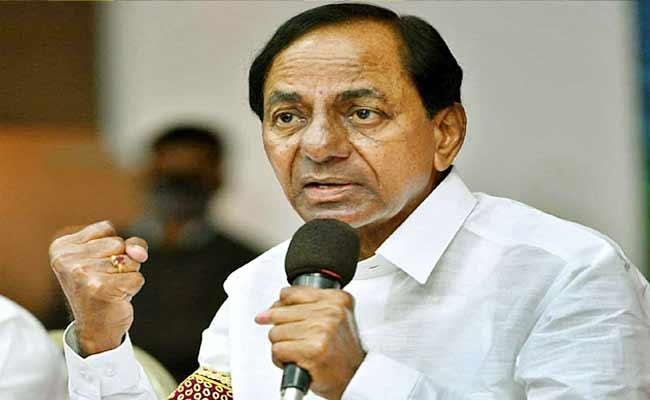 It appears noose is slowly tightening around the family of Telangana chief minister K Chandrasekhar Rao in connection with the Delhi liquor policy scam, even as the latter is all set to enter national politics with his newly renamed Bharat Rashtra Samithi (BRS).
The Central investigation agencies – the Central Bureau of Investigation (CBI) and Enforcement Directorate (ED) – are closing in on the KCR family from all sides by targeting the people closer to it, who were allegedly involved in the Delhi liquor policy scam.
The arrest of Hyderabad-based businessman Boinpally Abhishek Rao by the CBI on Monday in connection with the liquor scam has created ripples in the TRS (BRS) circles. It is the first arrest in Hyderabad related to the scam.
Abhishek, who is one of the directors of Robin Distilleries headed by Arun Ramachandra Pillai, was picked up by the central investigating agency on Monday in connection with the scam.
He was called in for questioning on Sunday and taken into custody. The Enforcement Directorate also carried out searches at his residence previously.
Abhishek Rao is also the head of Anoos Beauty Parlour in Hyderabad, is said to be closely related to KCR's family.
He is also a director in as many as nine Indian companies from various industries such as real estate, mining and quarrying, construction, manufacturing (chemicals and chemical products) and computer-related services etc.
He is learnt to have invested Rs 20 crore in a Telugu daily, which is also running a national English television channel, on behalf of one of the members of KCR's family.
The channel and the daily are known for its pro-TRS stand and bagged huge advertisements from the TRS government in the last couple of years.
If the central investigation agencies find anything irregular in these investments, they might target the KCR family directly in the subsequent days, sources added.