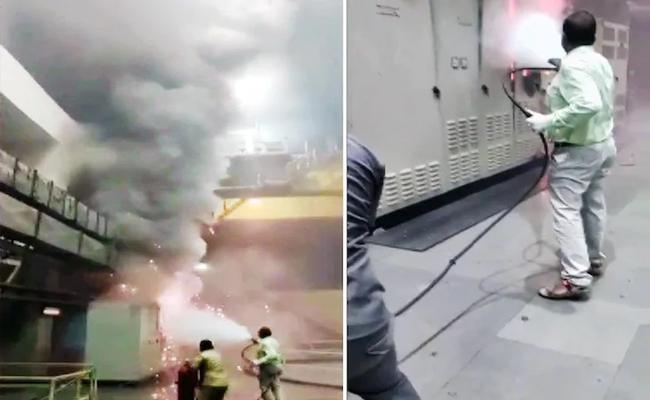 Telangana government on Friday ordered a comprehensive probe by CID of the state police into the major fire mishap in the Srisailam Left Bank Power House on the Telangana side of the Srisailam reservoir late on Thursday.
Additional Director of Police of CID Govind Singh was appointed as inquiry officer to inquire into the cause of the accident and the lapses in the system. He was asked to submit the report at the earliest.
The chief minister expressed anguish over the loss of lives in the Srisailam power house mishap.
Describing it as unfortunate, KCR said all the efforts were made to rescue the trapped engineers and bring them out alive, but in vain. He expressed his deep condolences to the bereaved families.
In all, nine engineers were trapped in the mishap that happened in the electric panel of the power house located in a two-kilometre long tunnel of the 900 MW power plant.
While six persons were rescued, 15 others managed to come out through emergency exit of the plant.
Of the nine persons trapped inside, six bodies were recovered by 3.30 pm. Search was on for another three engineers. They were also believed to be dead in the accident.