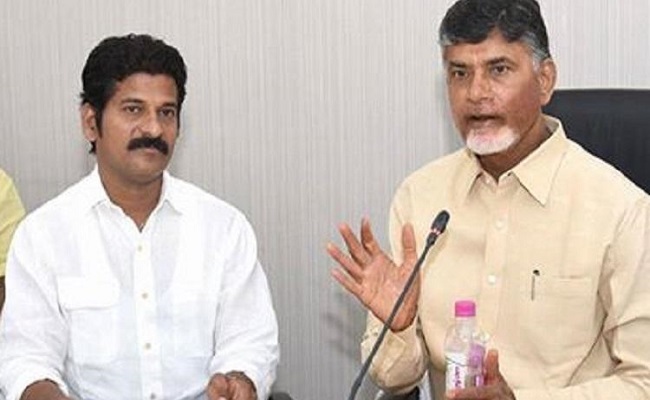 Why Telangana Congress Working Committee President, Malkajgiri MP Revanth Reddy lagged behind in the race of PCC president who is otherwise known as a specialist in lobbying?
An interesting news came out on why the high command has sidelined his name.
Revanth was very active leader when he was in TDP but he joined Congress Party later. Congress and TDP forged an alliance in the last assembly elections and that brought huge prominence to Revanth.
But Chandrababu ditched Congress in the later developments. Many leaders have complained to AICC president Sonia Gandhi that Revanth Reddy is still maintaining close relations with Chandrababu.
They have cautioned Sonia Gandhi that Chandrababu will run the party if Revanth is given the reigns in the state and it will spell doom for the party.
A few other leaders said to have raised the question on his experience in the Congress Party.
Some leaders have expressed their concern that Revanth Reddy will promote himself rather than the Congress party if he is given the post.
Congress circles are saying that it is Revanth's strong relation with Chandrababu Naidu that costed him the PCC post now.