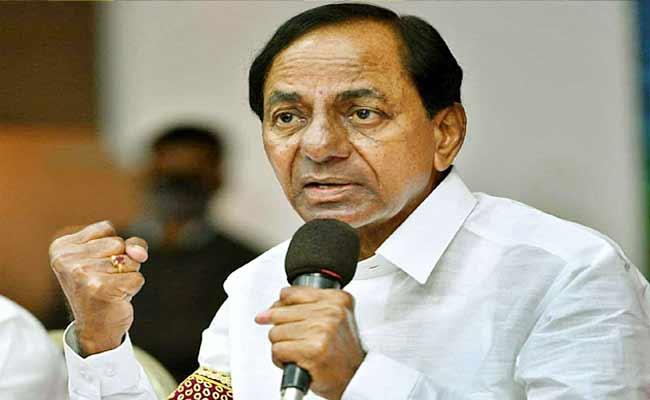 For quite some time, Telangana Rashtra Samithi president and chief minister K Chandrasekhar Rao and his party leaders have been making statements that there is no question of holding early elections to the state assembly and that they would be held as per the schedule in next December.
However, the Central intelligence is understood to have received enough signals from the state that KCR might go in for a surprise announcement on early elections in the state, at least by four to five months.
He might even try to see that Telangana will go to polls along with Karnataka in May 2023.
The Central intelligence has reportedly sounded the same to the national leadership of the Bharatiya Janata Party, which in turn has alerted the state BJP.
Apparently, the intelligence reports are of the view that KCR will spring a surprise on the opposition parties by not giving them enough time to prepare for the elections, a tactic which he had used in 2018.
He also doesn't want the anti-establishment sentiment building up in the state by December.
That is precisely why Telangana BJP president told the party cadres on Sunday to be prepared for an early election to the state assembly.
He discussed the issue with his party colleagues and sough their suggestions as to how to prepare the party to face the early elections.
He announced that he would take out a "bus yatra," by stopping his padayatra, if such a situation arises.
The organisers of the ongoing "Praja Sangrama Yatra" have already prepared the "Plan B" for Sanjay to embark on a bus yatra to cover the remaining assembly elections in the state if there are any indications of early elections in the state.
"The party cadre is being readied to face the elections to the state assembly whenever they are held. If KCR goes in for early elections, Sanjay might not be in position to cover the entire state through his padayatra. So, the party leadership is thinking of converting the padayatra into bus yatra," sources said.