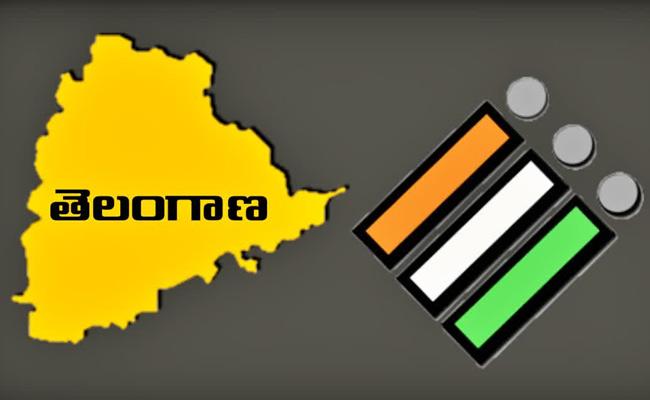 Just two weeks are left for polling in the Telangana assembly elections scheduled to be held on November 30 and the political scenario at the ground level has been fluctuating with every passing day.
Though the Election Commission of India has banned the publication of any pre-election surveys, several agencies have been doing independent surveys to know the pulse of the people.
One thing they have found that it is going to be the toughest battle ever fought in Telangana and it is not going to be a one-sided battle, as was witnessed in the previous two elections after the formation of Telangana.
According to a latest survey done by an independent research group, the Congress has brighter prospects of coming to power with a slender margin, but the Bharat Rashtra Samithi led by K Chandrasekhar Rao might spring last minute surprises to bounce back.
And the main villain of the piece for the Congress is the Bharatiya Janata Party and it is likely to play spoil sport with the Congress chances in several constituencies and that may prove advantageous to the BRS.
According to the survey, the Congress is sure to win 45 seats, while the BRS is sure to win 25 seats. The BJP will end up with just five seats and the MIM will retain its seven seats. In another 37 seats, there is going to be a keen contest.
The survey has revealed that the BJP is giving a tough fight in 25 assembly constituencies and would split the anti-incumbency vote. If overall BJP vote share increases to 12% to 15%, then it will be definitely an advantage to the BRS.
In 2018 elections, the BJP got 7% vote share and it went up to 18% in 2019 parliamentary elections. So, BJP's role is going to be crucial in deciding the fate of the Congress in those 37 keenly contested seats.
Besides, money and various other sops offered to voters will create some impact in almost all assembly constituencies.
Particularly, wherever the fight is keen, then money will play very crucial role. This time, the people are expecting bigger amounts and so it is advantage to the BRS and the BJP certainly, the survey revealed.
The other aspects of the survey are that there is a strong anti-government feeling among the people, especially towards the family of KCR. The talk that the Congress should be given one chance is gradually gaining ground among the common people.
Almost all welfare schemes failed to get vote bank to BRS and at the same time created negative impact. Most of the BRS MLAs are facing anti-incumbency, the survey revealed.