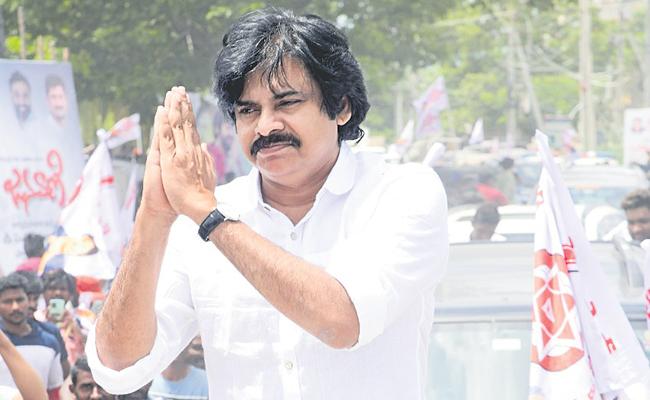 There is a wide opinion among many that Kapus are by default inclined towards Janasena. Many assume that majority of Kapus are the ardent fans of Pawan Kalyan.
But that is not the case. There are many reasons for this.
It is definite that majority of the Kapu youngsters who are below 30 years of age are with Janasena and Pawan Kalyan.
They are the ones we see as the loyal patrons of Pawan Kalyan's films and also the flag bearers of his party.
They blindly love Power Star and never apply their logic and the emotion dominates their minds.
They dream to see Pawan Kalyan as Chief Minister and also believe that he will became one day.
In fact there are many who are good at understanding politics and analyzing the things, but I am talking about the majority Kapu youngsters.
But the real Kapu voters are 30 plus in age group. They may like Pawan Kalyan on community basis but majority of them are either with TDP or YSRCP. The reasons are as below:
- Pawan Kalyan is not fighting all alone. His coalition with TDP or BJP is not going well with the aged population among Kapus.
- He does part time politics and never shows seriousness in his approach
- His speeches hardly hold any point of great interest.
- He hardly developed cadre in Janasena. No one knows the third person in the party after Pawan and Nadendla Manohar.
- He hardly sounds responsible when it comes to addressing the woes of exhibitors who lost their business followed by the damage caused to some theatres by fans recently.
- He never stood up as a champion of Kapus like that of Vangaveeti Mohana Ranga in 1980s.
- He never shows his boldness in political decisions
- He looks confused and never projects a firm stand in his approach
There are many reasons for majority of aged Kapus not liking Pawan Kalyan. They believe that he is not fit for politics and hardly suits to hold any responsible position.
That's the reason he couldn't win from either of the constituencies where he contested in 2019, in spite of the presence of enough Kapu voters in both the places.
Until and unless he corrects and upgrades himself, he may not win in 2024 as well.
Kishore Thirumalashetty