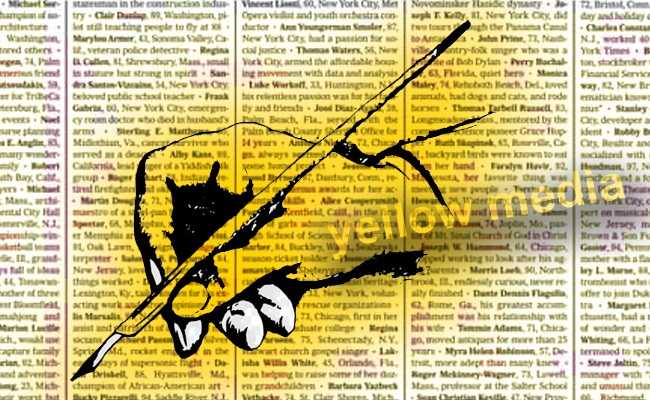 Some media houses who serve for TDP never attacked the AP government on the grounds of corruption in the last three years.
This section of media generally leaves no opportunity to show even a small mishap as a national peril caused by the government, when their favorite is in opposition. But it never tried to create stories on corruption in recent times.
When the state is peaceful, they know how to create nuisance secretly and mudsling on the government. They did the same activity between 2004 and 2009 when YS Rajasekhara Reddy was the Chief Minister. A yellow media baron tried all the means to see the defeat of YSR in 2009 elections by creating many stories on corruption.
But now, there are no stories on corruption. So, this means that the TDP media confirms that there is no corruption in Andhra Pradesh.
The reason is simple. Everything is transparent and the beneficiaries are directly getting benefited by the welfare schemes.
As there is no corruption in the state, this media has been focusing on the government's incapability. But the point to be noted is that even if the students fail in tenth standard they call it government's incapability.
When some miscreant murders someone, they bring the castes of the murderer and the victim and calls it government's inefficiency in protecting certain castes.
For them, every bad thing in this world happens only because of Jagan Mohan Reddy. This is the situation in the state at present. People do watch everything and respond at the right time in 2024 again.
Kiran Sharma