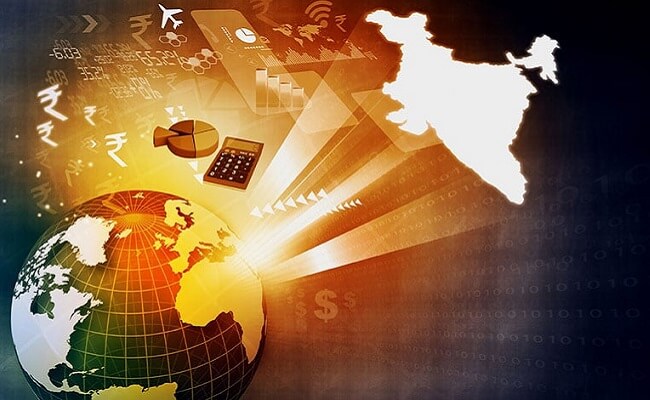 India is shining and there is no doubt in that. Though there is a lot to makeover, the situation from the past has changed a lot and now the prosperity of the nation is seen in the standard of lives and the spending power of many Indians. Indian diaspora spread across the globe is also an added advantage for this. Their earnings are reflected in the lives of their siblings and parents in India.
Besides, the government of India has channelized and streamlined the system of economy. With almost every vendor and a street side buyer using online payment methods like PayTm, PhonePe and GooglePay the blackmoney is curtailed a lot and the currency is exchanged between the banks. That's a great beginning for a better economy. This kind of aggressive usage of online payment methods at every nook and corner is not seen even in some developed nations.
Apart from this, the GST system is adding a lot to the economy of India. With some interesting schemes in place, this system will be embraced by everyone without fail.
Keeping all this shining part aside, we need to discuss how the nation is stinking.
The political system and the politicians are rotten to the core in many states. While Prime Minister Narendra Modi has made his cadre and Ministers corruption free with his effective and tenacious rule, certain states like Telangana are stinking with corruption and buying of votes by luring the common people with money and gold.
It is indeed a shame to know that 10 grams of gold is offered to the voters in Munugode to cast a vote for a party. The distribution of money to a tune of Rs 30000 to Rs 60000 per vote is a shocking scenario in the by-election of this constituency.
This is in fact the most stinking scenario. Whatever be the parties and whoever be the candidates, such scenes put the image of the nation to shame.
Nobody can forget the scene of police raiding a farm house where the MLAs were caught to get sold out for Rs 100 Cr each to another party.
Apart from this, the corruption in the political system is leading various land kabjas which has become a pain for the common people. The lands of middle class people around the outskirts of cities have been illegally occupied by the local MLAs by colliding with the Sub Registrar Offices. The corrupted politicians are becoming too greedy and hurting the middle class people by grabbing their lands and eventually curtailing them from not being able to approach the courts and fight. All the systems here are connected and corrupted. This has to be changed.
To sum up, India is shining economically but stinking politically. The system needs an efficient percolation and it happens only with the right leader. In fact, electing the right leader is in the hands of the people. As long as they get lured for money, things never change but go worse.
Usha Chowdhary