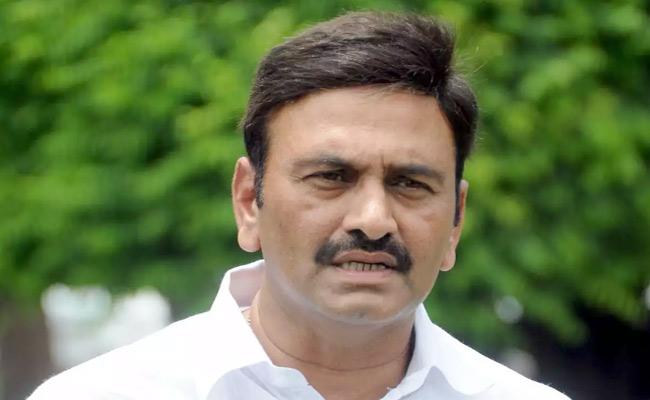 Rebel MP K Raghurama Krishnam Raju should blame his loose tongue for the state of affairs, particularly his inability to attend the meeting at Bhimavaram on Monday.
He had to withdraw his attempts to reach Bhimavaram first by train and later by road, as his name did not figure in the protocol list for the Prime Minister's meeting.
Though the MP blames chief minister Y S Jagan Mohan Reddy, he should first blame himself and his lose tongue.
The MP had been speaking in the media for more than a fortnight throwing a challenge at the chief minister to stop him from visiting Bhimavaram.
He had even heckled that the chief minister would not be able to face him on the dais and had no guts to see him.
The MP also heckled that Jagan Mohan Reddy had no curtesy to greet him though he would greet him with respect.
Above all, the MP let his tongue loose by saying that Jagan Mohan Reddy is a "short fellow" and would not match his shoulder!
He spoke to the media at least twice a day getting publicity for him and his plans to visit Bhimavaram.
He repeatedly dared the chief minister to stop him or remove his name from the protocol list.
The end result is that he could not make it and had to go back as his name was missing in the protocol list.
Frankly speaking, the MP would have made it to the meeting, had he remained silent without throwing abuses and challenges to the chief minister and the ruling party!