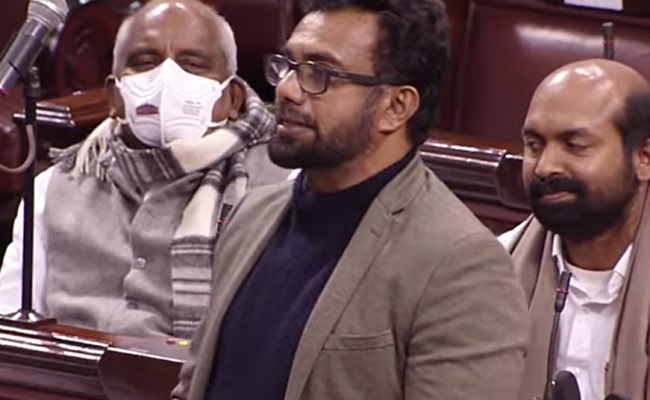 Questions regarding the Judiciary are raising many eyebrows in India. The members of Parliament are also raising the shady aspects of Indian Judiciary so openly.
John Brittas, a Member of Parliament from Kerala exposed and questioned the appointment of Judges by Judges.
He said, "Judges appointing Judges is unheard. Let people know who are going to be our judges and their competence, ability, integrity. Should there be a system shrouded in mystery, secrecy and darkness?"
This was received by the other members of the parliament with applause. Finally someone stood up to address this lacuna in the Indian Judicial system so boldly.
He also spoke, "Let me read out a profile of a judge, which I happened to see in a High Court website. I don't want to mention his name and date of birth. It stated that he belongs to a family associated with judges. His maternal great grandfather was a CJI; maternal grandfather was a former acting Chief Justice; one of his maternal uncles was a former judge of the Supreme Court. His maternal uncle, honorable justice in the Supreme Court...it's going on. It's a long list".
He also pointed out saying, "BJP people have been very harsh when they talk about dynasty in Congress party. At least they (the Congress people) have passed the test of winning people's confidence. But this appointment of judges is a clear case of dynasty. Why are we keeping mum about this? Does it mean that when it comes to judiciary, we shouldn't want such a diverse representation? Should we be oblivious about that?"
He also made an emotional statement, "The first Law Minister Dr BR Ambedkar will be turning in his grave, seeing how judicial appointments are made".
Though it has been almost a week that this speech was heard in the Parliament, no national media covered this news. Until the Vice President M Venkiah Naidu pointed this out on 17 Dec, none focussed on this.
"I had an occasion to hear the speech of a member from Kerala, John Brittas. Wonderful. Really. I enjoyed it. Next day, to my disappointment, not even a single line of what he spoke in the House was reported in the national media", said the Vice President.
In fact, the appointment of judges is a big concern in India now. The focus of the media and people is on the judicial system. This seems to be the time to expect some radical changes in this system.