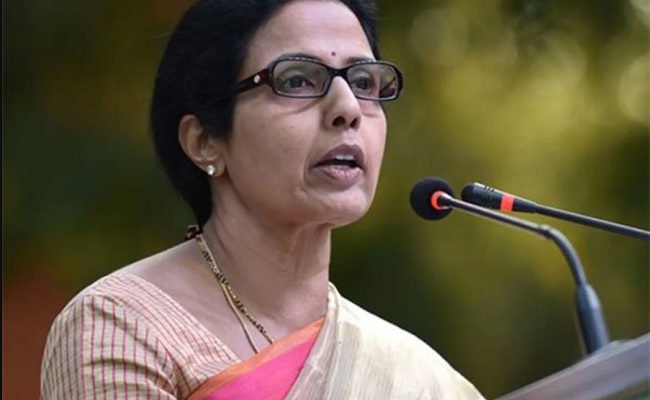 TDP chief N Chandrababu Naidu will find his own trump card for every election he fights. This has been his style of politics from the beginning.
Though his political career started in Congress, he actually rose to fame in TDP, particularly after the party's return in 1994.
In less than a year, he revolted against TDP's founder NTR projecting Lakshmi Parvati as the reason. Lakshmi Parvati was his trump card to win over NTR in 1995. It worked for him and he won the battle.
In 1998 election, it was Kargil war victory attached with the BJP, which he used as trump card to win the election. It did work for him and he won the election.
In 2004, Chandrababu Naidu used the Naxal blast at Alipiri in which he was critically injured and used it as trump card in the election. This time, it did not work for him and he lost the election.
In 2009, Chandrababu Naidu united all opposition parties against Dr Rajasekhar Reddy-led Congress party. This time too, he was unlucky and it did not work for him.
The 2014 was a different election. The Telugu state was on the fire and the sentiments were at its peak. He used the bifurcation issue as his trump card and it did work for him. He won the election.
In 2019, he used Special Category Status and the BJP leadership as his trump cards. He projected himself as the champion of the Special Category Status demand and challenger of Narendra Modi-led BJP leadership. However, neither of these two worked for him. He lost.
Ahead of 2024, Chandrababu Naidu is carefully bringing his wife into the political scene. He is using the insult to his wife as an issue and testing it to touch the hearts of the people.
While it is not yet clearly established if the ruling YSR Congress MLAs have insulted his wife in the Assembly, he is trying to keep the issue boiling till the 2024 elections.
He is also going to the national media telling them that the Jagan Mohan Reddy-led YSR Congress party was insulting his wife and thus giving indications that he would keep the issue boiling so that it would help him return to power.