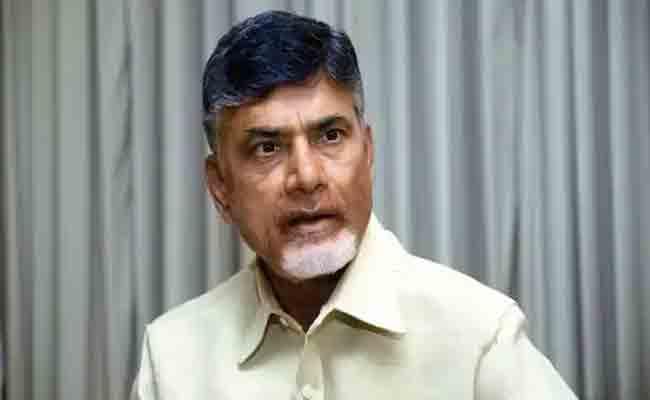 The strict warning given by the Cyberabad police to the software employees extending support to Telugu Desam Party president and former Andhra Pradesh chief minister N Chandrababu Naidu who was arrested in Rs 371 crore skill development scam has kicked up a big debate in the political and media circles.
The Cyberabad police made it clear that there is no permission for any rallies by the Information Technology professionals.
They blocked the attempt of some IT professionals along with the TDP leaders to take out a rally at Manikonda on Friday evening.
On Saturday, too, the IT professionals planned to take out a rally on the ORR and wrote to the Hyderabad Growth Corridor Limited that is managing the ORR seeking permission for the car rally on the ORR.
The HGCL authorities, in turn, wrote to the Cyberabad cops that a massive car rally is being organized on ORR from 1 pm to 5 pm on Saturday to express solidarity to Chandrababu Naidu.
They brough to the notice of the cops how the organisers are planning to take out the car rally at extreme left side of the ORR the without disturbing the regular traffic, making arrangements for supply of snacks and water etc. The authorities asked the police to take necessary action.
The Cyberabad police, however, are very strict that no such rally would be allowed on the ORR. They are also trying to bring pressure on the managements of the IT companies not to allow their employees to join the protests, failing which legal action would be taken against them.
This has angered the software employees, when the management forwarded the message from the cops to them. Some of them replied that they were doing protests outside their working hours, without affecting the company work.
They claimed that they have every right to do whatever they want which has no impact on the office work. They reminded that there were no such restrictions in Bengaluru where their colleagues took out similar rally on Friday.
Apparently, the warnings have come only from the Cyberabad police not the Telangana government as such.
According to them, the decision was taken by Cyberabad police commissioner Stephen Ravindra, who is closer to Andhra Pradesh chief minister Y S Jagan Mohan Reddy.
"Stephen Ravindra might have got the message from YSRCP government not to allow such protests by IT employees. He had worked as chief security officer of Jagan's father late Y S Rajasekhar Reddy and when Jagan came to power in AP, he lobbied strongly to join the AP government as intelligence chief," an IT employee recalled.
So, there is no surprise if Stephen Ravindra doesn't want any development that embarrasses Jagan. Hence he is blocking the IT employees' rallies, he added.