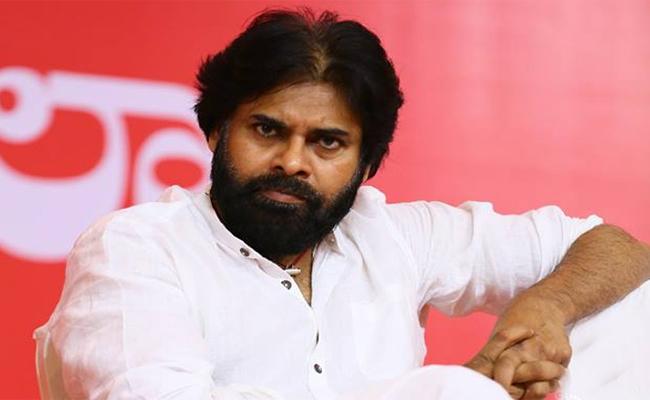 It is more or less confirmed that the Jana Sena Party led by power star Pawan Kalyan will have an electoral alliance with Telugu Desam Party led by former Andhra Pradesh chief minister N Chandrababu Naidu in the next assembly elections in the state.
It is only a matter of time that both the parties will sit together and come to an understanding on the seat sharing and the constituencies where they would be contesting in the state.
Since an alliance is inevitable for both the parties if they have to take on the mighty YSR Congress party led by Jagan Mohan Reddy, they would have to work out a compromising formula.
If the alliance between the TDP and Jana Sena works out, it will put a question mark on the fate of Bharatiya Janata Party, which has hitherto been banking on the alliance with Pawan Kalyan.
The BJP doesn't have a strength of its own and it had won just 1 percent of votes in the last assembly and general elections. It has no base in Andhra and if it has to prove its existence, it has to have an alliance with the Jana Sena.
The Narendra Modi magic doesn't work out much in Andhra as it does in Telangana, as the local leadership is not very strong.
Though some leaders put up a brave front and issue statements boasting about their strength, they know pretty well that there are no takers for them in Andhra.
What will the BJP do now? Will it be compelled to join hands with the Jana Sena-TDP combine or go it alone in the Andhra elections?
Analysts say the BJP has lost a chance to retain its identity in the state by neglecting the Jana Sena chief all these days.
"Had the BJP, in coordination with the Jana Sena, taken an aggressive posture against the Jagan government all these days, it would have grown into a force to reckon with. The TDP has capitalised on the situation and has been able to continue as the principal opposition. So, Pawan is compelled to tilt towards the TDP," an analyst said.
Even if the BJP joins hands with the TDP-BJP combine, it might not get good number of seats as part of seat sharing. It might have to compromise with four or five assembly seats and 1 or 2 Lok Sabha seats, the analyst added.