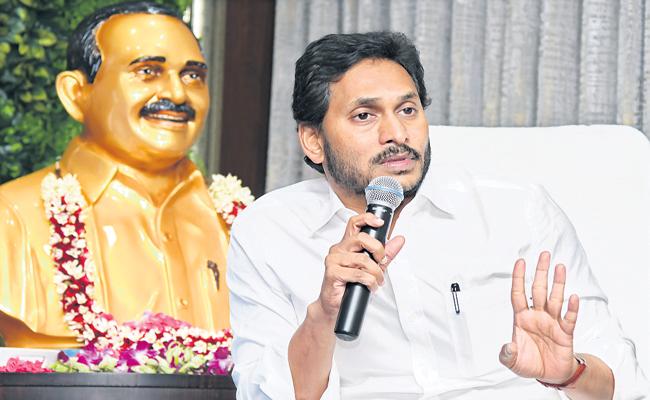 Chief Minister Y S Jagan Mohan Reddy's move in filing special leave petition (SLP) supreme court on Amaravati issue and challenging AP high court judgment come as a surprise to his party leaders.
While the opposition parties took the move as another step to face humiliation in the highest court once again, the ruling party leaders saw some game plan by Jagan Mohan Reddy in the move.
The state government took six months to challenge the high court judgment, which is also being questioned.
However, senior advocates see that in some cases, the date of issue of the copy of the judgment to the government, is also considered to count the number of days to challenge the judgment.
The government must have taken the copy of the judgment officially from the high court after three months and that must have given the scope for the government to file the SLP.
It is a known fact that the YSR Congress leaders were not happy with the judiciary till August 26, 2022 and their approach is changed now. The changed approach is one of the reasons for the government to file SLP in the apex court.
There is also a talk doing rounds in the corridors of the power that Jagan Mohan Reddy had some positive signals from the Central government on the capital issue and that was the reason for the government to file the SLP.
Minister for Industries and IT, Gudivada Amarnath, reiterated the state government's decision to implement the three capitals issue.
He further said that the Amaravati drama by Chandrababu Naidu is to support the real estate activities of the TDP leaders and its associates and it was not binding on the government to protect the real estate interests of some people.