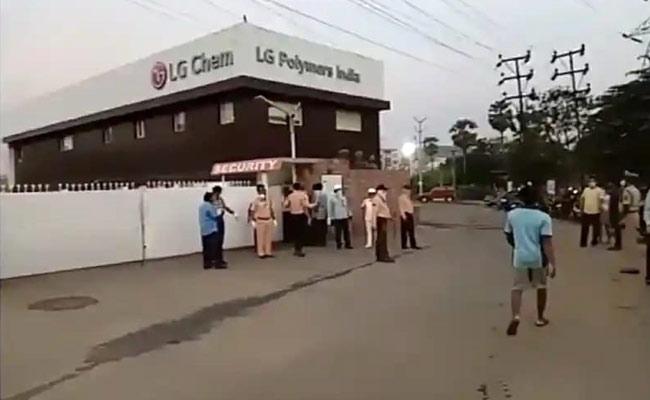 All these days, there have been reports that it was the Styrene gas vapour that leaked from a container in LG Polymers plant which had led to the death of 12 persons and hospitalisation of more than 500 people from the villages surrounding the plant at R R Venkatapuram in Visakhapatnam on May 7.
The Jagan government has done its best to provide relief to the affected people by paying huge ex gratia of Rs 1 crore to each of the families of the deceased and hefty compensation to the affected people.
It also announced shifting of Styrene containers from the plant and also at the port back to South Korea and appointed a high-level committee to probe into the incident. The villagers are back to their houses and normalcy is gradually being restored.
Now, there are reports that it was not just Styrene gas alone that got leaked from the LG Polymers plant. The fumes that emanated from the plant comprised other gaseous hydrocarbons as well which are the actual poisonous gases that led to the death of the people.
A study reportedly made by AP Pollution Control Board is learnt to have revealed that the fumes that came out of the plant comprised 80 per cent of high-density Styrene and the remaining 20 per cent of other gases.
"The residues collected from the nearby places indicated that there were other hydrocarbons in the gas, which together collectively are referred to as total volatile organic compounds (TVOC), including Benzene and Ethylene etc.
These gases are said to create long-lasting impact on the health of the people in the surrounding villages, while Styrene has carcinogenic property (cancer causing). It clearly showed that the officials had concealed facts with regard to emission of gases from the container.
Apparently, there were no chemical engineers in the plant at the time of the leak and maintenance engineers also could not immediately prevent the spreading of the gases. More details are expected to come out in a couple of days, sources said.