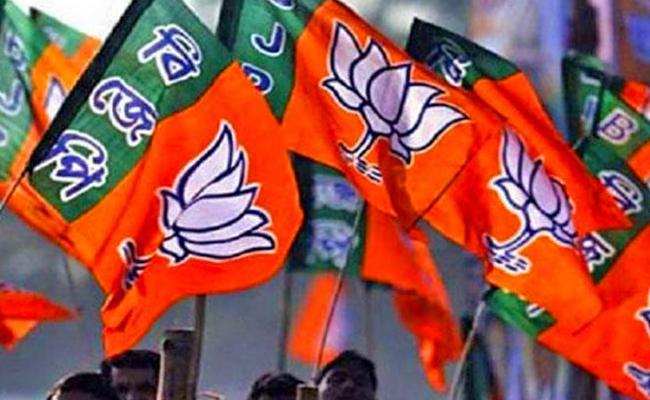 Enthused by the success of the Bharatiya Janata Party's national executive meeting held in Hyderabad on Saturday and Sunday, the party's Telangana unit is planning to attract reputed individuals hitherto having neutral political thought but have the capacity to influence the electorate in the next assembly elections in the state.
The issue of adopting this novel strategy is learnt to have come up for discussion at the BJP national executive committee meeting on Sunday, following a suggestion from Prime Minister Narendra Modi.
Sources said Modi had suggested that the party should focus its attention on attracting individuals and organisations of reputation who could influence the electorate.
The party is planning to take up a programme wherein the leaders would approach such individuals who are in respectable positions and seek their support.
The party would also meet leaders of various organisations who are strongly working on people's issues. Similarly, it would attract those who had taken active part in the Telangana movement but were neglected by the Telangana Rashtra Samithi.
The party would identify individuals having nationalistic view and have soft corner towards the Modi government, besides teachers, social activists, lawyers, engineers and RTI activists.
A meeting of the Telangana BJP office-bearers would be held at 11 am on Tuesday to review the outcome of the national executive committee meeting and discuss the road map for Telangana.
The meeting would be attended by state BJP leaders, national leaders from Telangana, office bearers, district presidents and district in-charges, where the issue of attracting neutral leaders will come up discussion, sources said.