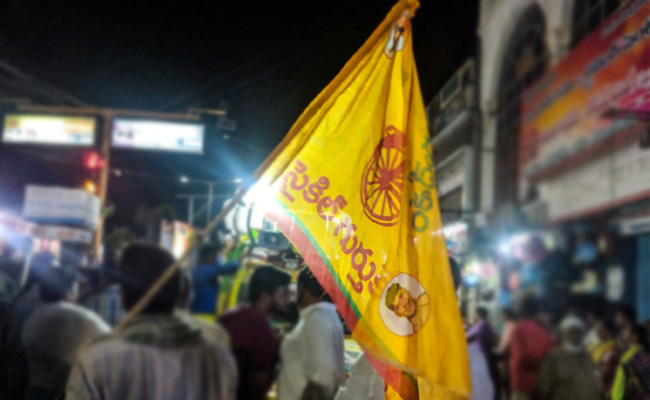 Hitherto, the Telugu Desam Party has been claiming itself to be a national party. Its president and former chief minister N Chandrababu Naidu used to be referred to as TDP national president and his son Nara Lokesh as TDP national general secretary.
The party had separate presidents for its Andhra Pradesh unit and Telangana units, which had their own committees. In all its letterheads, Naidu used to be named only as TDP national president.
But after going through the lists of the TDP committees by Naidu on Monday, one wondered whether the TDP has ceased to be a national party.
While Naidu has announced separate committees for Andhra Pradesh as well as Telangana units, the national unit has been renamed as Central Committee.
So, the TDP central committee now has N Chandrababu Naidu as its president, apart from six central vice-presidents, eight central general secretaries, a political secretary, six central official spokespersons, an office secretary, a four-member disciplinary committee and a treasurer.
As reported in these columns, according to the Election Commission of India rules, a registered party is recognised as a National Party only if: the party wins at least two per cent of the seats in the Lok Sabha (11 seats) from at least three different States; (or) at a General Election to Lok Sabha or Legislative Assembly, the party polls 6 per cent of votes in four States and in addition, it wins four Lok Sabha seats from any state or states; (or) a party gets recognition as State Party in four or more States.
Hitherto, the TDP had presence in Telangana, Andhra Pradesh and Andaman and Nicobar Islands and had won required percentage of votes to be called a national party.
Now that the TDP has been wiped out in Telangana, has nominal presence in Andaman, it cannot claim the national party status.
May be, that is the reason why the TDP preferred to call its committee a central committee, rather than national committee.
Click Here for Latest Direct-to-OTT Releases (List Updates Daily)