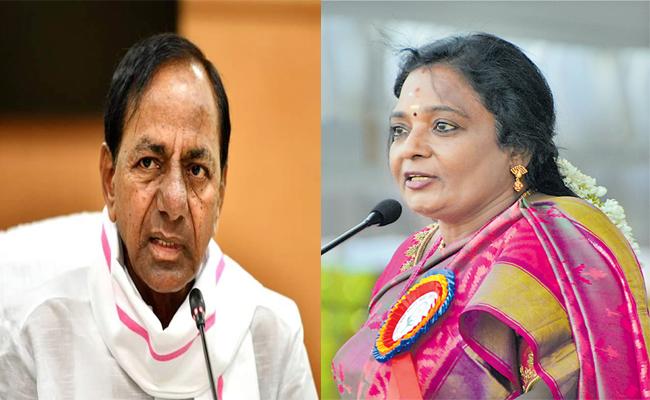 The tit-for-tat response from Telangana governor Dr Tamilisai Soundararajan towards the state government with regard to giving consent for introduction of the annual budget in the assembly on February 3 has created an embarrassing situation to chief minister K Chandrasekhar Rao.
While the Bharat Rashtra Samithi government has refused to allow the Governor to address the joint session of the state assembly and council on the commencement of the budget session, Tamilisai used her discretion and refused to give consent to the budget.
She reportedly told the government that there was no response from the ruling party with regard to her speech in the legislature.
Unless there is a communication from the government, she has decided not to respond to the request for giving consent for the budget introduction.
Last year, too, the government did not give her the chance for the joint address of the state legislature on the ground that it was only an extension of the October 2021 winter session.
Yet, the governor gave her consent to the finance bill and later said if she wanted, she could have withheld the consent leading to a Constitutional crisis. However, when the state government repeated the same stand, she withheld the consent for the budget.
Having no option, the KCR government moved a lunch motion petition before the chief justice bench of the state high court, but the bench wondered whether it can interfere in the governor's powers and legislative matters.
The arguments will take place in the afternoon and let us see what judgement the high court will give.