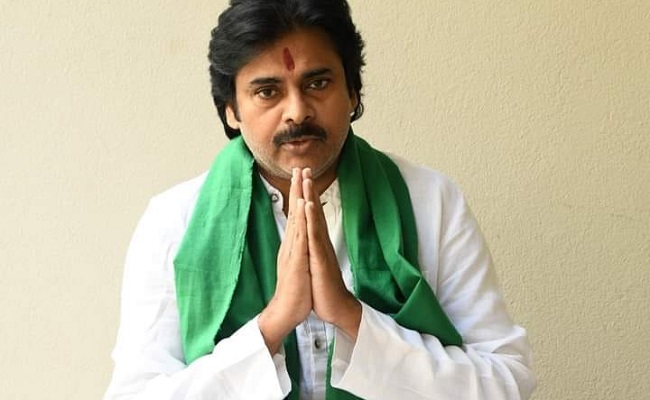 One might call it a candid admission or an innocent conversation, but Power Star and Jana Sena Party President Pawan Kalyan has landed himself in trouble by publicly declaring that he would charge a remuneration of Rs 2 crore per day for his films.
"Normally, I shoot for 20-22 days per month to complete a film, and I charge an average of Rs 2 crore per day. So, I receive Rs 40-44 crore as remuneration for every film. Isn't that enough for me? Why would I be sold out to anyone's package?" Pawan asked.
He made this statement while addressing a public meeting in Machilipatnam on Tuesday night on the occasion of the party's 10th foundation day and in reference to reports that Telangana Chief Minister K Chandrasekhar Rao had offered him Rs 1,000 crore.
Forget about Pawan's tall claims of his remuneration for a moment, but his statements, according to analysts, would definitely attract the attention of the Income Tax department.
It is true that top film heroes in the Telugu film industry are charging hefty remuneration for their films. According to reports from Tollywood circles, a couple of heroes have hiked their remuneration up to Rs 80 crore and even Rs 100 crore per film.
But most of the money paid to actors would be in black, as everybody is aware, and they would receive payment in various modes. Some actors even take a share in the form of distribution rights in a particular area, and some others take a cut in selling satellite rights.
On record, the payment would be less compared to their actual remuneration, so that they would not face a huge income tax. So, nobody would officially admit their remuneration.
It is risky even for the producer and financier of the film, as they have to show the source of funding for the income tax authorities.
So, when Pawan Kalyan openly declared that he would receive Rs 40-44 crore for a film, it has given a chance to the Income Tax department authorities to investigate his income, find out whether he has been paying taxes as per his claims, and if not, why.
At the same time, it will also cause trouble for the producers of his films, as I-T department personnel will question them about how they had paid him so much money and what their source of funds is.
Will Pawan disclose the details of his income?