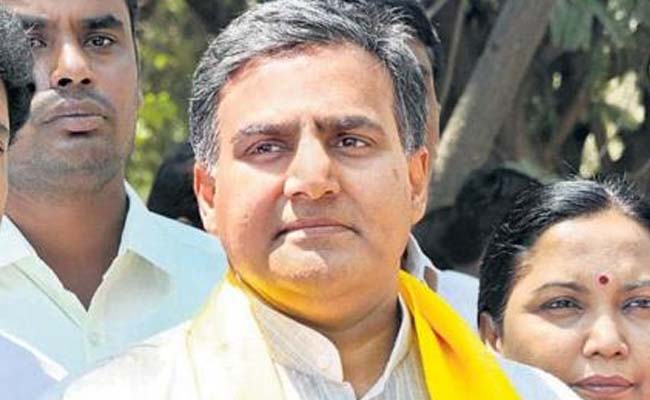 The TDP has finally set a date for Lokesh's walkathon and is now putting the final preparations in place. The party is known for meticulously planning events and this one will be no different.
The TDP leadership has divided the work amongst party members to ensure the success of Lokesh's walk, which is scheduled to commence on the 27th of this month at 12:03 pm.
Assignments have been doled out and one individual has been given the responsibility of overseeing everything.
He is MLC Deepak Reddy, son-in-law of JC Prabhakar Reddy, who's entrusted with this important task.
The TDP has been giving special consideration to individuals from the Reddy community recently.
There is a campaign underway against the Chief Minister, YS Jagan, alleging that members of his own community are against him for various reasons.
The party hopes that by appeasing them, they will be politically beneficial, particularly in the Rayalaseema region.
In this context, it is known that TDP's national representative, GV Reddy, has been given the crucial responsibility of TDP's social media.
Recently, there has been much discussion within both the ruling and opposition parties about entrusting the responsibility of Lokesh's walkathon, which will determine the future of TDP, to Deepak Reddy, who belongs to the Reddy community.
Deepak Reddy frequently gives advice and instructions on how to conduct the walk.
The in-charge of the relevant constituency and local TDP leaders must decide who will join Lokesh in the walkathon.
Deepak Reddy sometimes has to coordinate with them and guide them forward without any room for political or other discontent.
Deepak Reddy should be behind Lokesh throughout the padayatra. It is intriguing to see a leader from Jagan's community playing a pivotal role in Lokesh's walkathon.